Ananya Panday's party with Janhvi Kapoor, Khushi Kapoor and Shanaya Kapoor
Kapoor sisters – Janhvi Kapoor, Khushi Kapoor and cousin Shanaya Kapoor partyed with actress Ananya Panday. The girl gang was dressed in dazzling outfits and posted stunning pictures on their social media accounts. See her beautiful pictures. (Photo Credits: Instagram) Ananya Pandey enjoys noodles at the party Ananya Panday enjoys noodles at the party as […]
Kapoor sisters – Janhvi Kapoor, Khushi Kapoor and cousin Shanaya Kapoor partyed with actress Ananya Panday. The girl gang was dressed in dazzling outfits and posted stunning pictures on their social media accounts. See her beautiful pictures. (Photo Credits: Instagram)
Ananya Pandey enjoys noodles at the party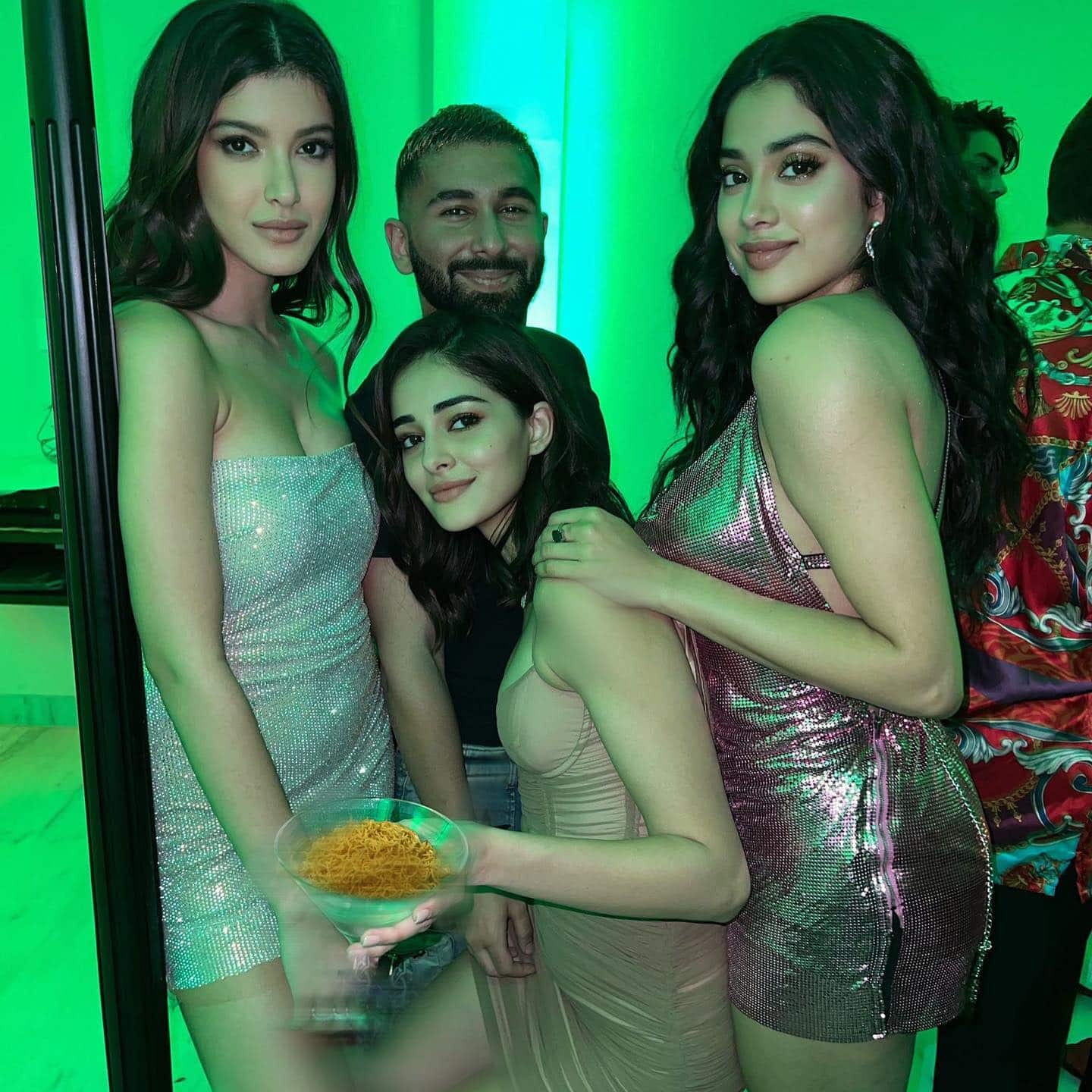 Ananya Panday enjoys noodles at the party as she poses with Shanaya and Janhvi.
Jhanvi, Khushi and Shanaya posing together
Jhanvi, Khushi and Shanaya posed for a picture together. Janhvi and Khushi are the daughters of Sridevi and Boney Kapoor and Shanaya Kapoor is their first cousin. She is the daughter of Sanjay Kapoor.
Shanaya and Khushi are all set to debut in Bollywood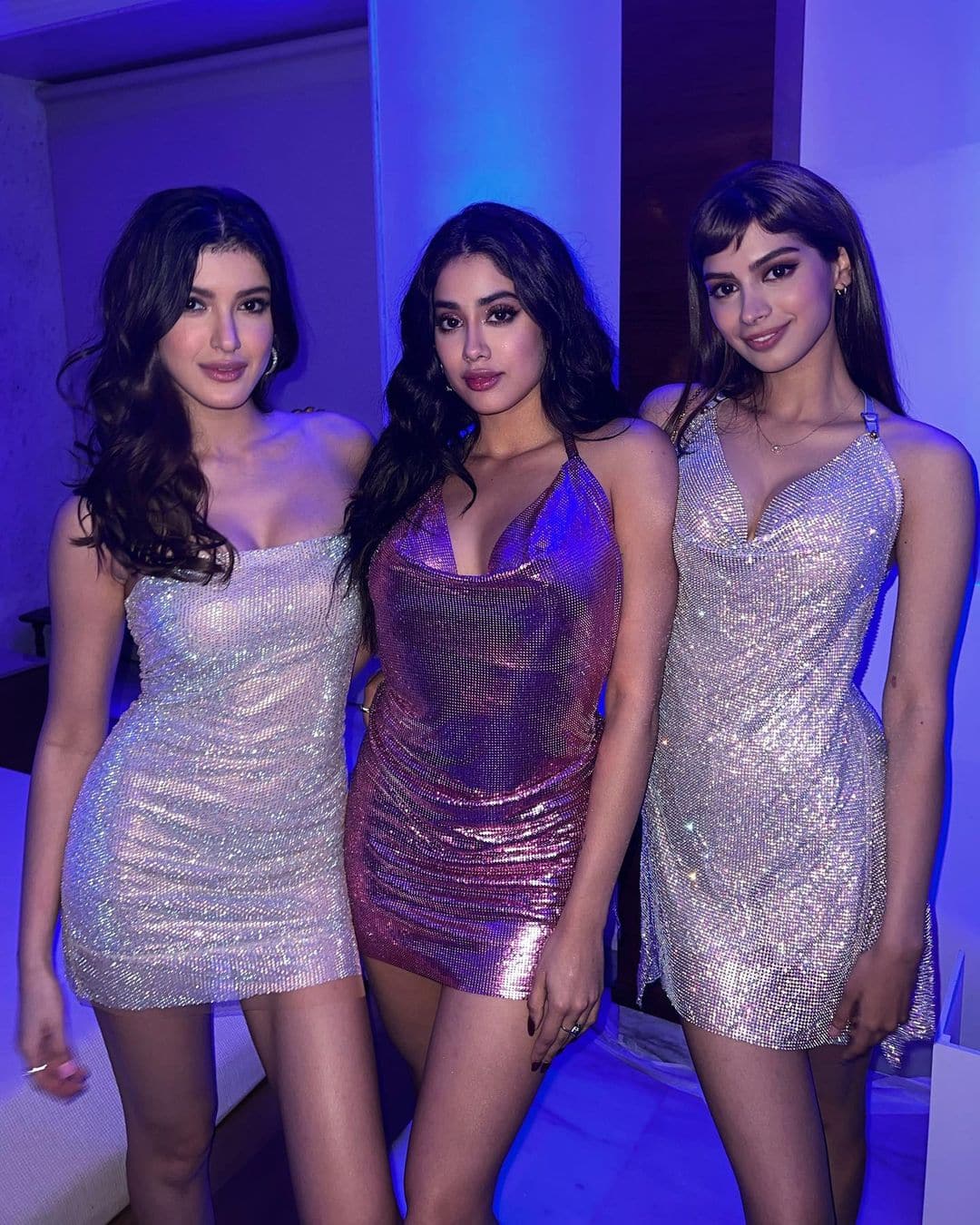 Following in Janhvi's footsteps, Shanaya and Khushi are also all set to make their Bollywood debut. Shanaya will make her debut with Karan Johar's 'Bedhak' and Khushi will be seen in Zoya Akhtar's 'The Archies' alongside Suhana Khan.
Ananya Panday wore a tight nude co-ord set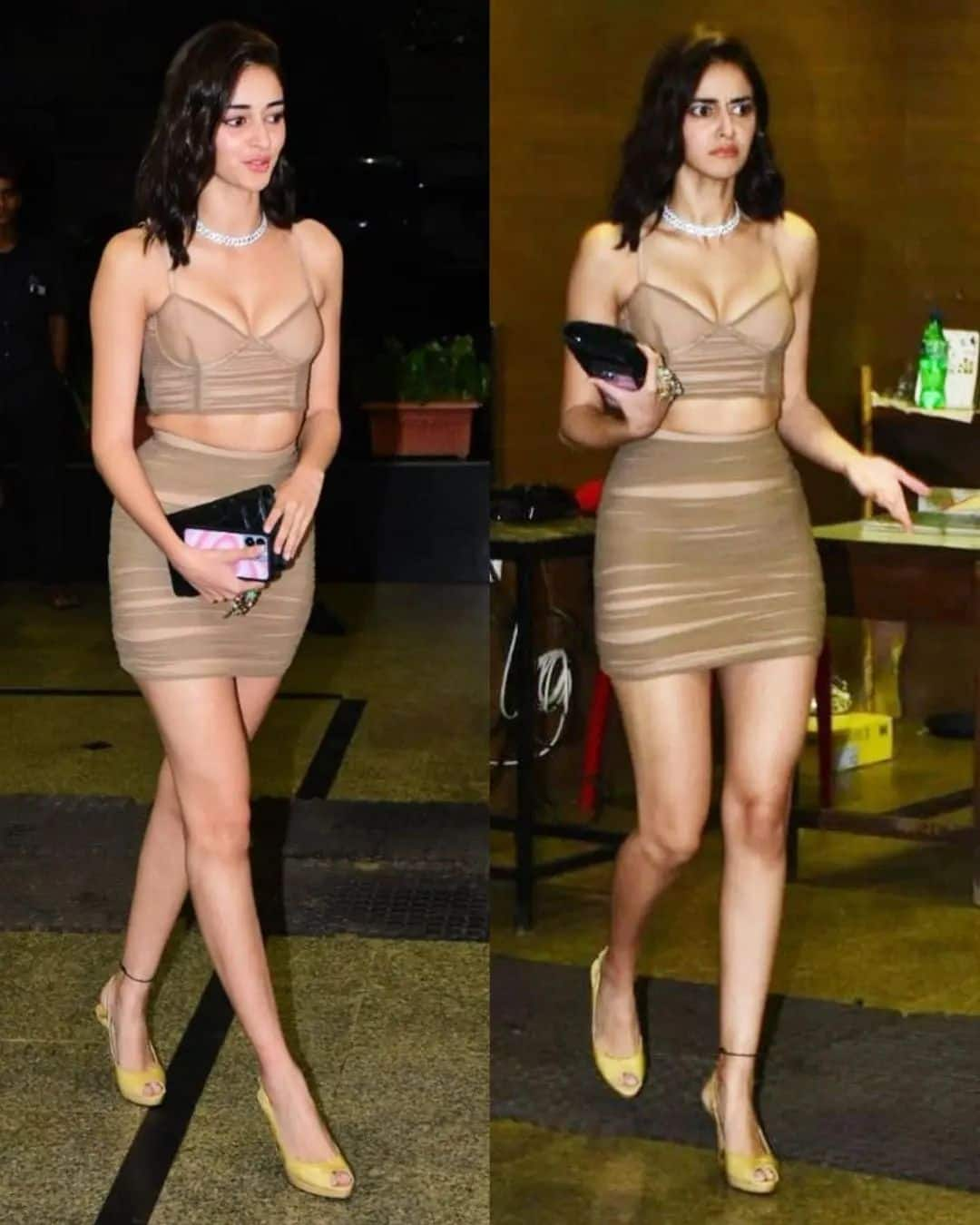 Ananya Panday wore a nude bra top with a matching mini skirt for the party.
Jhanvi Kapoor shared hot pictures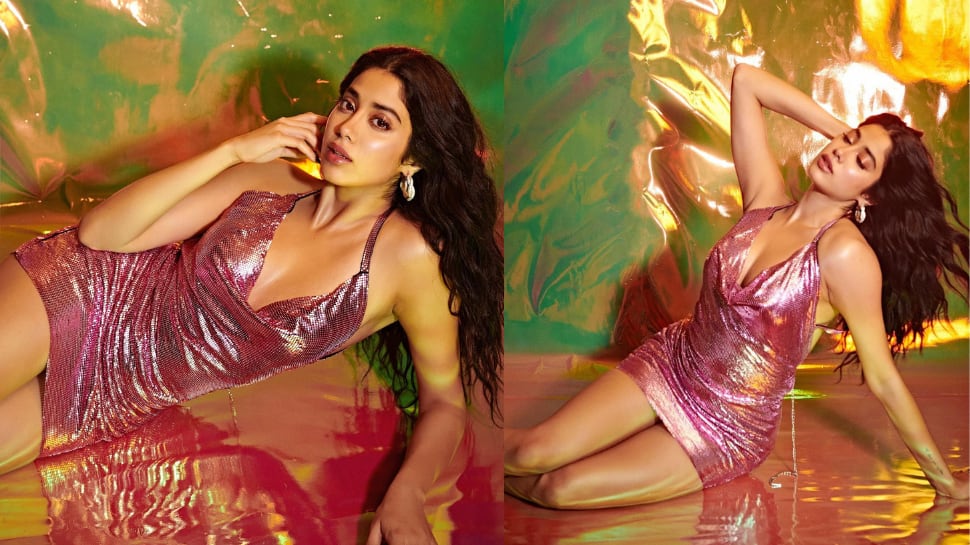 Jhanvi Kapoor has shared hot photos in her party attire.
Shanaya Kapoor shares her beautiful pictures in white blingy dress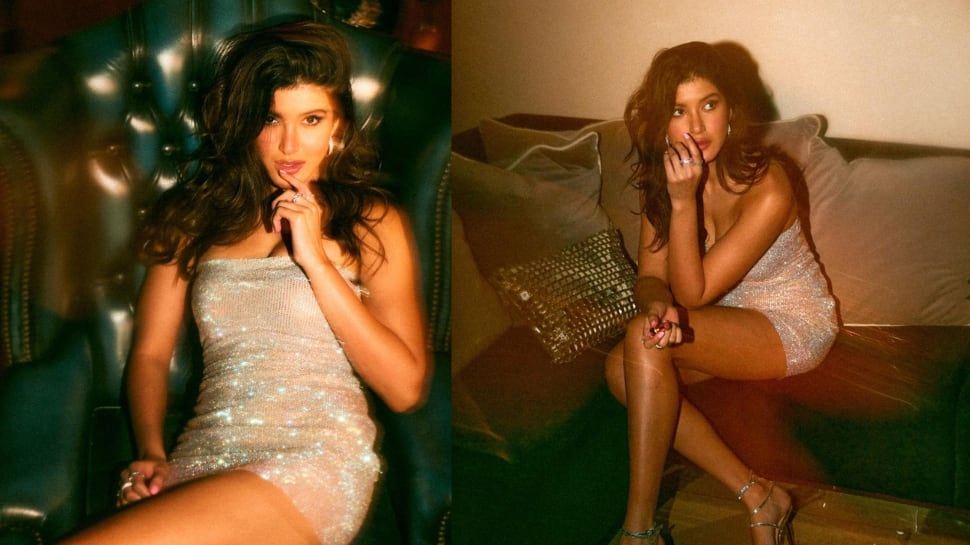 Shanaya Kapoor has shared her dreamy pictures in a white blingy dress on her social media account.