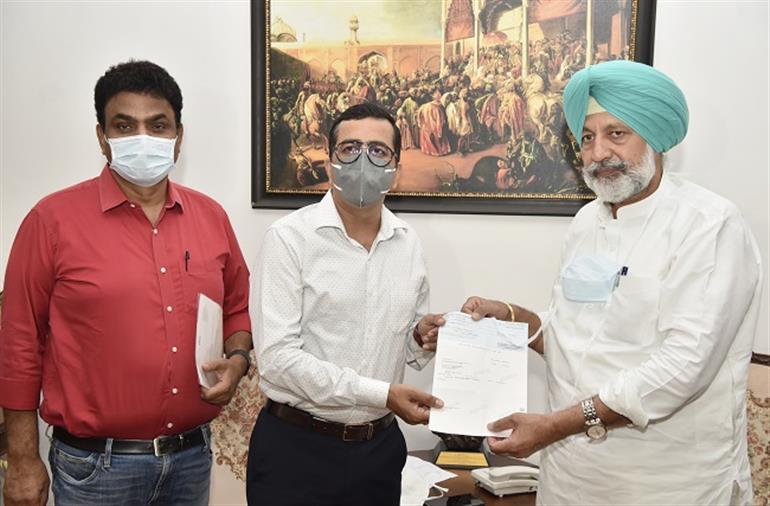 CHANDIGARH: Fulfilling its Corporate and social responsibility (CSR), the representatives of P&G India, on Friday, contributed Rs.1 crore in Chief Minister COVID-19 Relief Fund. Representatives of the P&G India handed over a cheque to Punjab Health Minister S. Balbir Singh Sidhu at his official residence here.
Lauding the efforts of the industrial giant, the Health Minister said that in line with their commitment for contributing towards vaccination, the P&G has contributed Rs.1 crore towards COVID-19 preparedness and it has also contributed to the broader community in the state through donation of sanitary pads, grocery kits to families in punjab.
Apprising about their community efforts, Mr. Sachan Saini, Government Relations Head for P&G South Asia and Mr. JP Bhadola, senior manager GR in P&G said that in response to the COVID-19 pandemic, P&G India launched its relief program 'P&G Suraksha India' to positively impact communities in partnership with the government and relief organizations. Since the outbreak of the pandemic, P&G has been supporting communities via product donations, monetary support to the government, donation of in-house produced masks and sanitizers.
The Health Minister also appealed to other industrialists to come forward and serve the people under their CSR responsibility.