Amazing Master! Amazing maths shown in the results of primary schools of Gujarat
Aravali : While many questions are being raised on the education of government schools in Gujarat, the negligence of primary schools has come to the fore in some districts. Parents and educationists were also surprised by the children getting more than the maximum marks in the examination. The case pertains to a primary school in […]
Aravali : While many questions are being raised on the education of government schools in Gujarat, the negligence of primary schools has come to the fore in some districts. Parents and educationists were also surprised by the children getting more than the maximum marks in the examination. The case pertains to a primary school in Jabchitraya village of Bhiloda taluka of Aravalli district.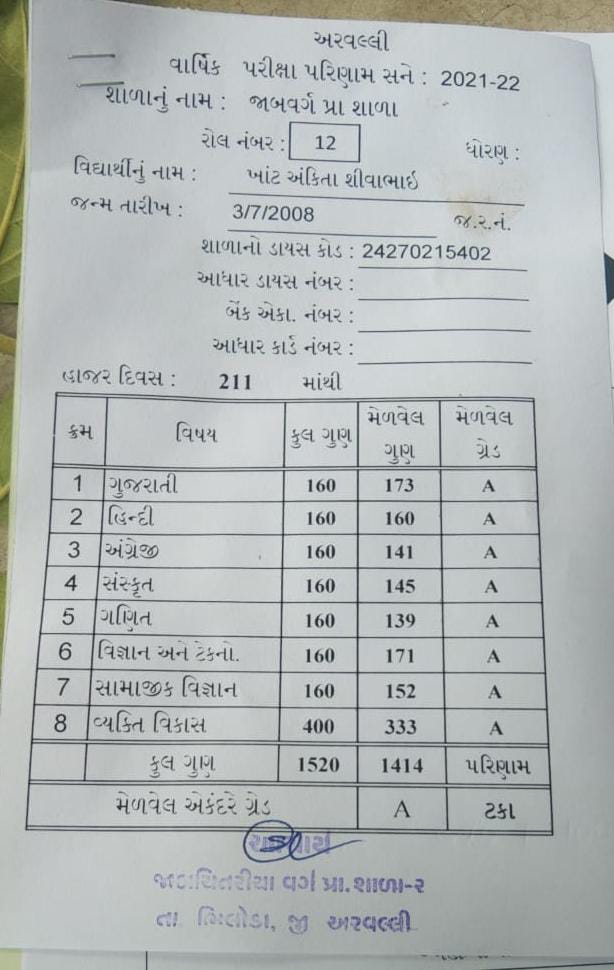 see result
Here the parents of a student were surprised to see the result card of their child. This is because the school gave more than the maximum marks obtained in two subjects. The child has been given 173 marks out of 160 in Gujarati and 160 to 171 in Science and Technology. Bhiloda Taluka Primary Education Department has questioned the working style regarding this. In this regard, CRC Harshal Rupali said that this error has happened due to computer software. It is learned that the results of all the students of the class have been brought back. Now after seeing the result of all the students, the certificate will be re-generated.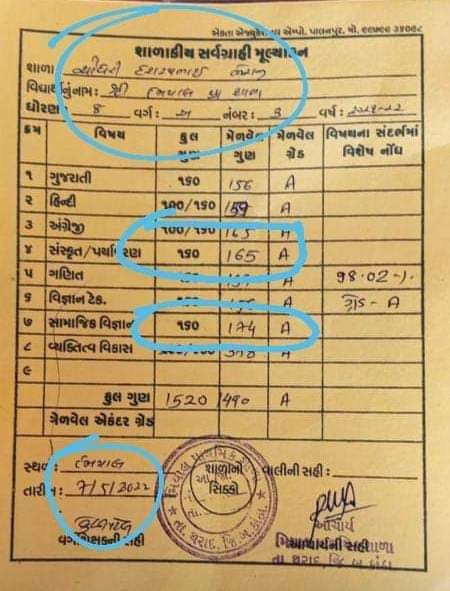 see result
Apart from Jabchitriya, the results of schools in Tharad region of Banaskantha have also become a topic of discussion. There, 165 marks out of 160 have been given in Sanskrit/Environment, while 174 out of 160 in Social Science. The special thing is that the result of this school is not made by the computer but by the teachers themselves. Obviously the teachers have been negligent.