As father is Tamil and mother is Telugu, Chandni tried to shine in Tamil Telugu films.
She entered Tollywood with Kali Charan's film, but it didn't work out much for her.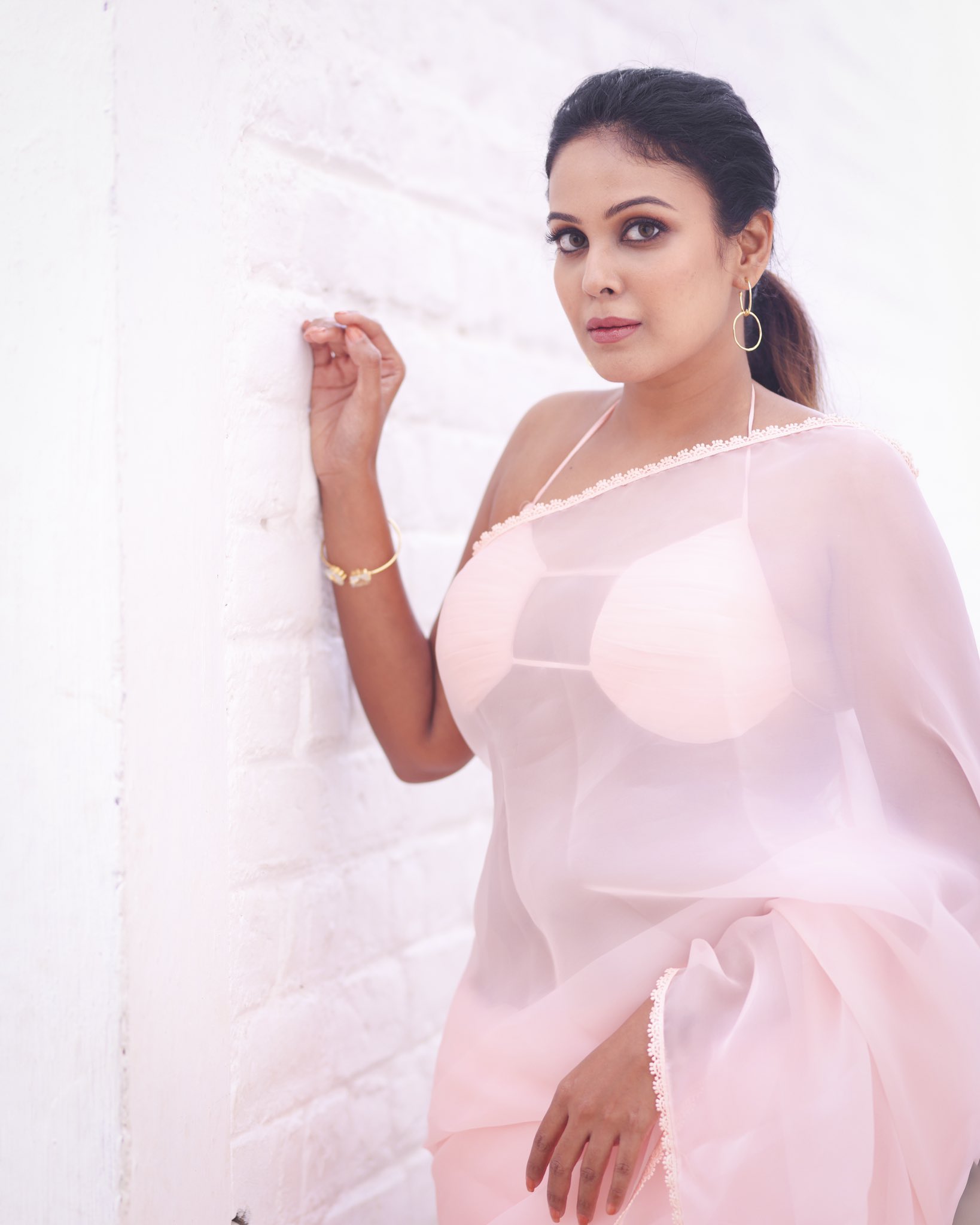 She then acted in Lovers, Bhalare Vichitram and Kiraak but did not get Telugu exposure.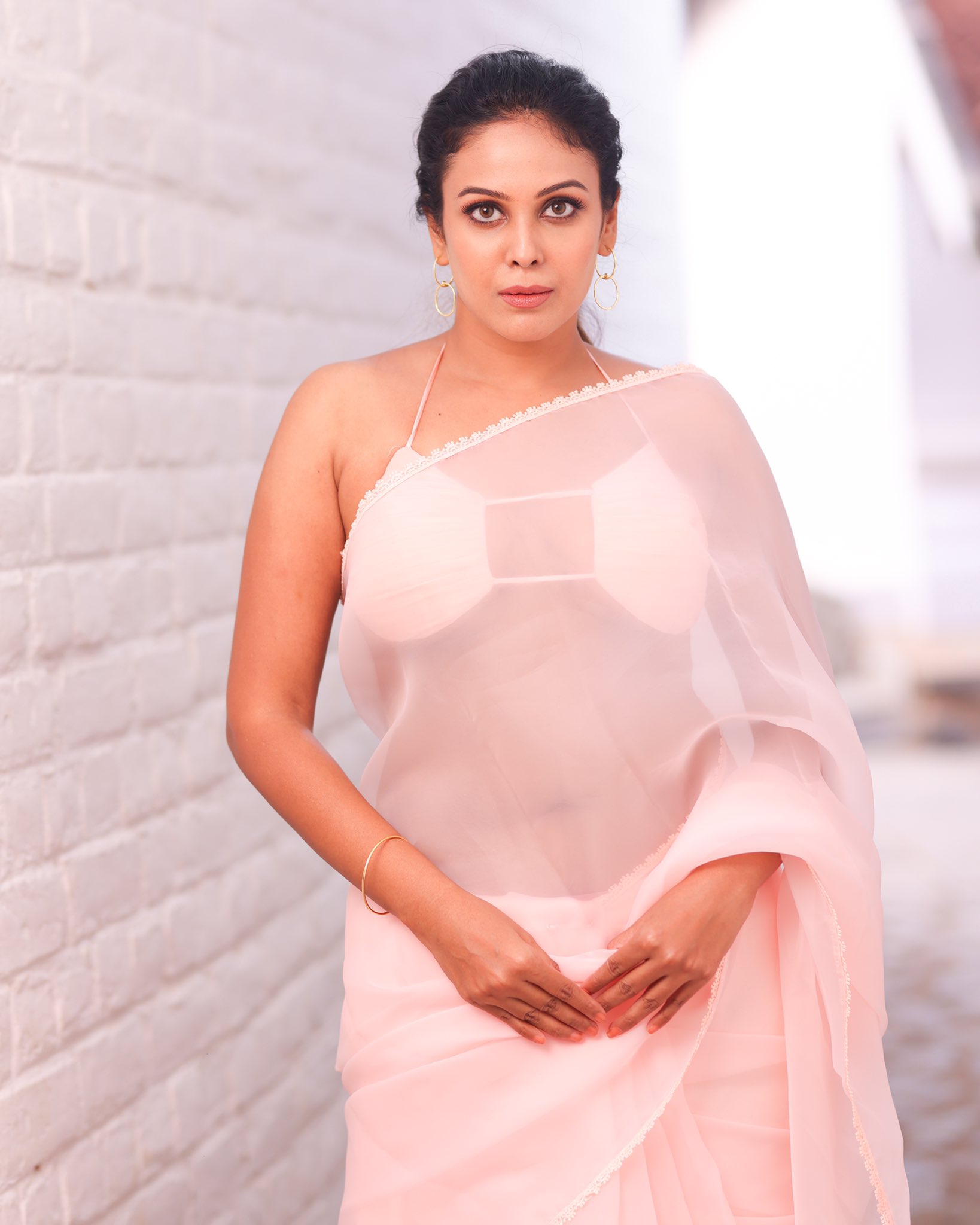 In this sequence, Bhama, who has completely focused on the Tamil film industry, is also doing a hot show these days.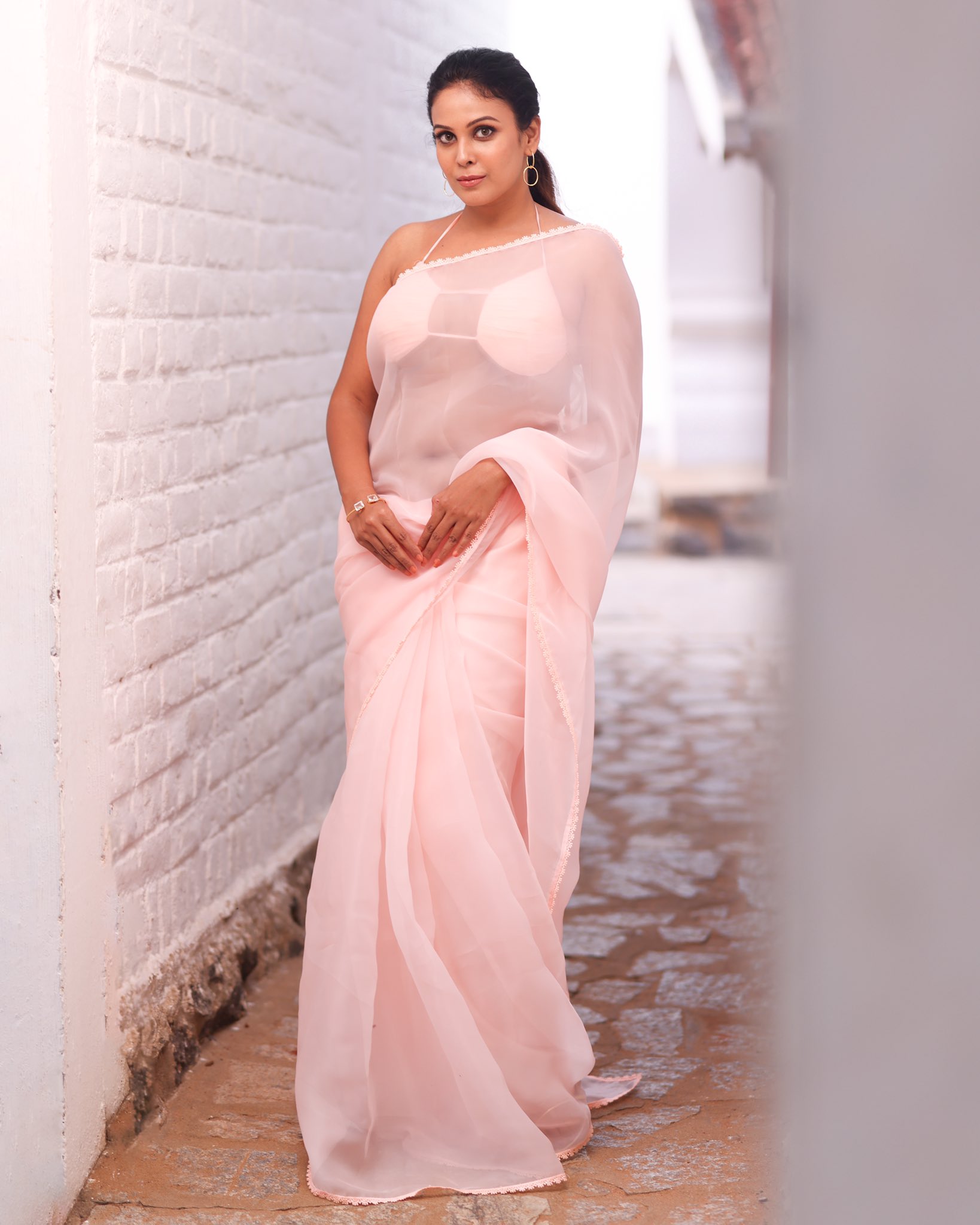 Dressed in a fresh offbeat blouse and resplendent in a white saree, you too see why there is a delay.