Miraculous! After the earthquake in China, a man lost in the mountains was found after 17 days, know how he survived
Beijing: More than 90 people died and many people are still missing in the severe earthquake in China. Meanwhile, one person missing after the earthquake has now been rescued for 17 days. This is nothing less than a charisma. The man had been missing since September 5 and the family had almost given up hope […]
Beijing: More than 90 people died and many people are still missing in the severe earthquake in China. Meanwhile, one person missing after the earthquake has now been rescued for 17 days. This is nothing less than a charisma. The man had been missing since September 5 and the family had almost given up hope of his survival, but it is said that no one can kill the one God keeps!
If this is not a miracle then what else…!
Earlier this month, a 6.6-magnitude earthquake struck southwestern Sichuan province. So far 93 people have died in this terrible earthquake. Gun Yu is an employee of the Wandong Hydropower Plant in Sichuan. On Wednesday, local villagers found him alive but injured. China's official radio CNR has described the incident as a miracle.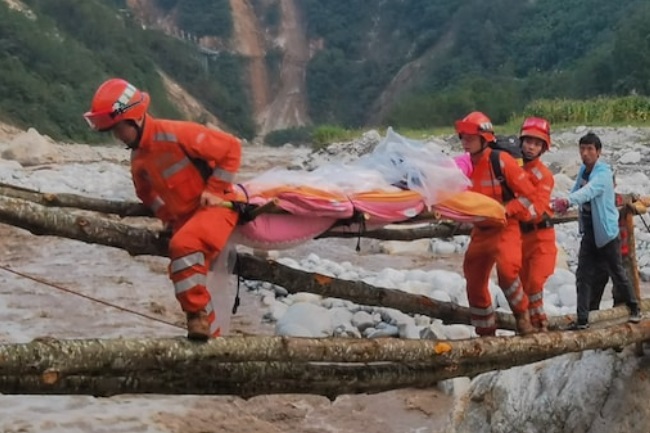 According to the local agency, the people of Sichuan province will hardly be able to forget this day. Gan was on duty with his colleague Luo Yong on September 5, when people were shaken by a strong earthquake. There was a danger of the dam bursting during the earthquake, which could have caused great damage. So Yu and Luo stayed behind to help the wounded allies. He wanted to leave the power house when the situation got serious. During this both walked about 20 km. Gan had poor eyesight and lost his glasses during the earthquake, making it difficult for him to find his way into the mountains.
read also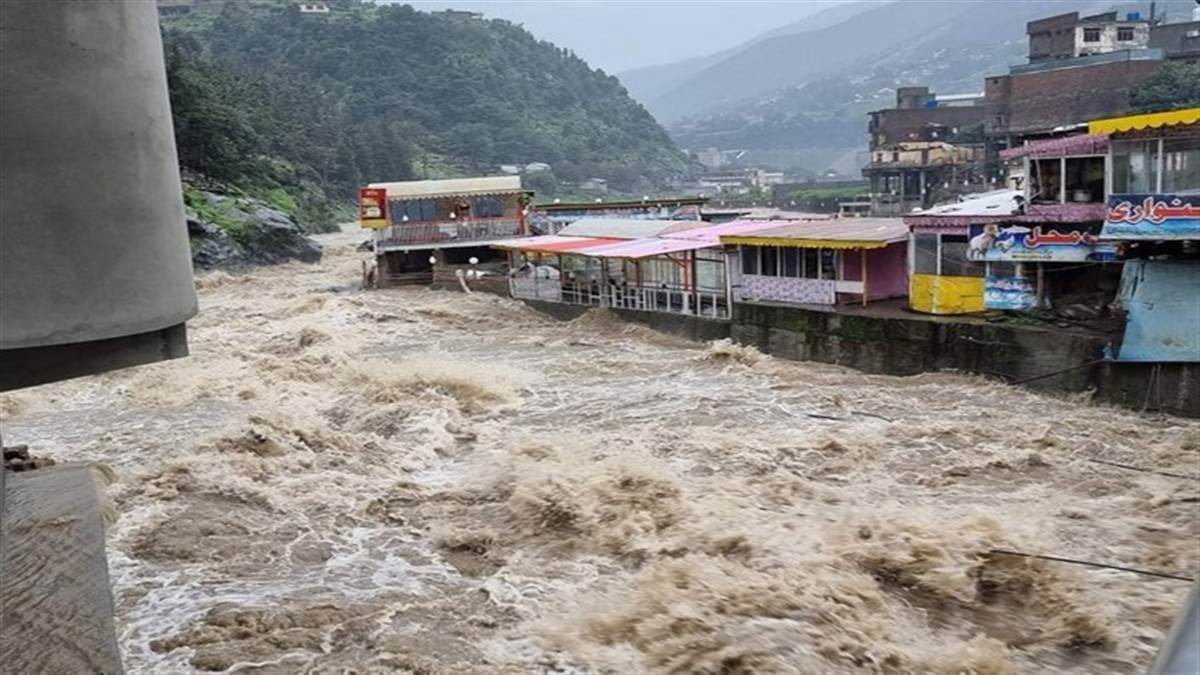 Flood havoc continues in Pakistan, dengue and malaria spreading in many areas
a bed of grass, bamboo and leaves
We took off our clothes and hung them on trees so that someone could see them from afar, Luo told CNR. Apart from this, he also swung the clothes in his hands several times so that one could know about his presence. But when no help arrived for a long time, it was decided that Gan would stay there and Luo would go ahead in search of help. Luo helped Gan make a bed of grass, bamboo and leaves and left some wild fruits and bamboo flowers with him.
Gan's temporary whereabouts were discovered on September 11, but…
Luo set out in search of help on 7 September and traveled about 12 miles to reach the rescue team on 8 September. Luo saw a helicopter and then opened fire, drawing the attention of the rescuers. He was lucky enough to let the rescue team reach him. Now it was time to find the problem. Gana's temporary whereabouts were discovered on 11 September. But the song was not there. Only their clothes and footprints have been found there. Rescuers feared that Anthem might succumb to hypothermia. Earlier this week local farmers returned to their village at the foot of Mount Ni Taigao where the hydroelectric plant is located and heard about Gan. Using his local knowledge, he began his search for the song the next morning.
Source