Iran Hijab issue: Female news anchor refrains from wearing hijab; Iran's President refuses to give interview
Iran Hijab Protest , Anti-hijab protests in Iran are happening. Women are protesting against hijab. Meanwhile, it has come to the fore that the President of Iran refused to give an interview because of the hijab. Iran's president has refused to interview an American female news anchor after she refused to wear a hijab. According […]
Iran Hijab Protest , Anti-hijab protests in Iran are happening. Women are protesting against hijab. Meanwhile, it has come to the fore that the President of Iran refused to give an interview because of the hijab. Iran's president has refused to interview an American female news anchor after she refused to wear a hijab. According to a media report, Christian Amanpour, a female journalist of CAN news agency, claimed that Iran's President Ibrahim Raisi had refused to give the interview because all the preparations for the interview were completed. Hijab
News anchor refuses to give interview for not wearing hijab
Hijab is hot in Iran at the moment. This has resulted in an event organized in the US by Iranian President Ibrahim Raisi. Iranian President Ibrahim Raisi had put the condition of wearing a hijab in front of an American female news anchor for an interview, but the female anchor refused to wear the hijab. Therefore, despite all the preparations for the interview, Iranian President Ibrahim Raisi refused to give the interview. News anchor Christine Imanpour has claimed that she could not interview Iranian President Ibrahim Raisi because he did not meet the requirement to wear a hijab.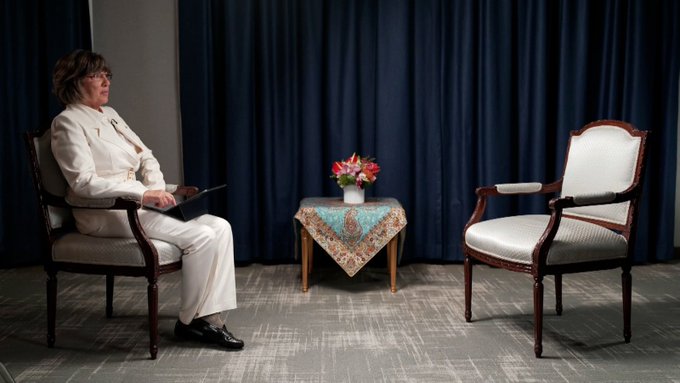 The atmosphere against the hijab in Iran heats up
Anti-hijab demonstrations are taking place in Iran at this time. After the death of the woman in police custody, the women took an aggressive stand and started protesting. A woman has been arrested in Iran for not wearing a hijab. The woman died in police custody. Mahsa Amini died in police custody. After this, women in Iran started protesting.
Protest against cutting women's hair and burning hijab
Protests by women continue everywhere in Iran. Women are protesting this by cutting their hair and burning the hijab. President Ibrahim Raisi condoled the death of Mahsa Amini. The ongoing anti-hijab demonstration in Iran is being described as a conspiracy by Iran's opponents.
Source