Abba! 'This' is the tallest young woman in the world; Not only his achievements but also his stature is huge in the world
World News : We have to make an identity while walking in the society. But some people are known for the wrong reasons. One such young lady is known worldwide for her height. Who is this girl? where does she live how is she so tall?, what are the rewards for her height so far? […]
World News : We have to make an identity while walking in the society. But some people are known for the wrong reasons. One such young lady is known worldwide for her height. Who is this girl? where does she live how is she so tall?, what are the rewards for her height so far? If you have many such questions, then you will find answers to your questions here. (She is the tallest young woman in the world)
Who is this girl and where does she live?
A 24-year-old Turkish girl has earned the honor of being the tallest young woman in the world. Her name is Rumesa Gelgi and her height is 7 feet 0.7 inches i.e. 215.16 centimeters. According to the Guinness World Records report, Rumesa Gelgi is the tallest (living) woman in the world.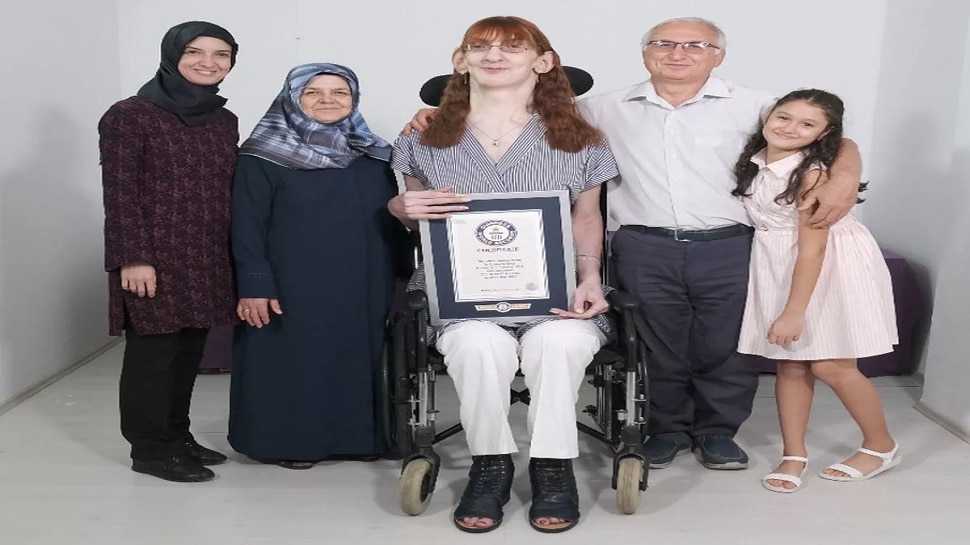 How is she so tall?
A young woman named Rumesa Gelgi has Weaver's syndrome. She cannot lead a normal life. This is a rare disease in which you grow rapidly. He needs the support of a wheelchair or walking frame to walk. Rumesia says, I am the only girl in Turkey suffering from this type of genetic disease.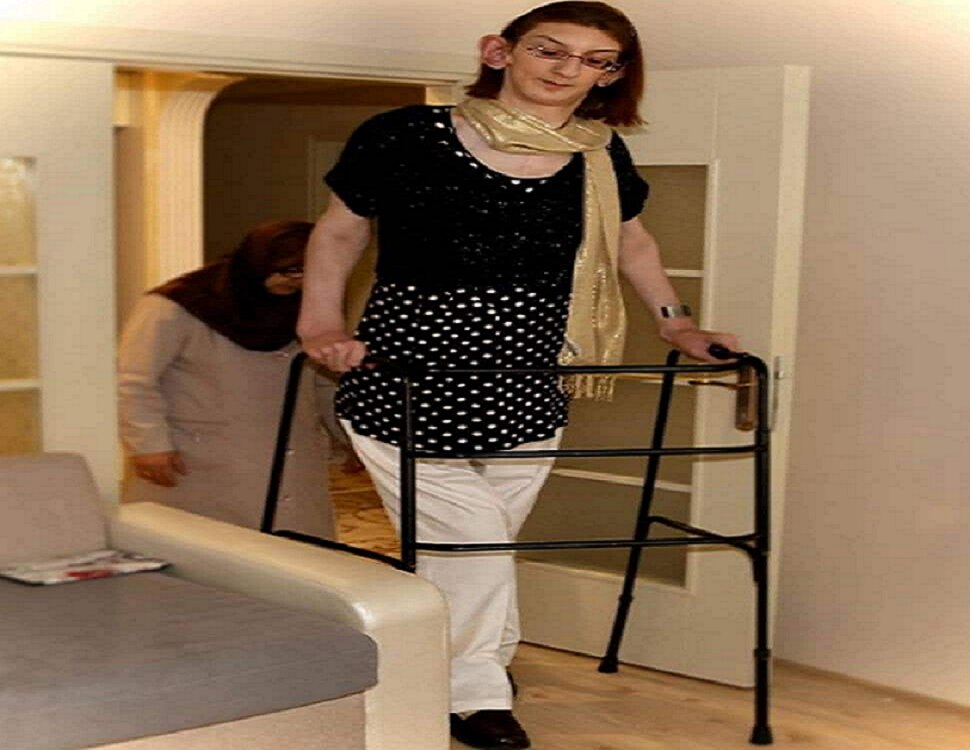 their so far
The record for key height is that in 2014, at the age of 18, Rumesa held the record for being the tallest teenage girl. In 2021, his name was entered in the Guinness Book of World Records for the second time. Guinness World Records Editor-in-Chief Craig Glenday said it was an honor to welcome Rumesa back into the record books. His life is an inspiration to all. Rumesa says she has got good support from her family.
Rumesa said, 'I am tall, it is not my loss but my advantage'. If everyone thought about how every negative thing could be turned into a positive, then this world would be very beautiful. Rumesa said, first you accept yourself, don't underestimate yourself, realize your potential and keep trying as much as you can.
The secret of living life is hidden in the words of Rumesa. We always cry for what we don't have but Rumesa taught us how to be happy for what we have.
Source