Team India: Why are there 3 stars on the jersey of the Indian cricket team? There is a special reason behind this
Indian cricket team jersey:There are a lot of cricket fans in India. You must have seen children playing cricket in the streets. This shows the popularity of cricket. Now the T20 World Cup is going to start next month. That's why sports lovers want India to win this year's World Cup. Meanwhile, the jersey of […]
Indian cricket team jersey:There are a lot of cricket fans in India. You must have seen children playing cricket in the streets. This shows the popularity of cricket. Now the T20 World Cup is going to start next month. That's why sports lovers want India to win this year's World Cup. Meanwhile, the jersey of the Indian cricket team (Team India) always attracts the attention of sports lovers. Cricket is played in three formats T20, ODI and Test. The Indian team wears the white jersey for test cricket matches. Whereas for ODIs and T20 matches, the team wears jerseys that change from time to time. The new jersey of the Indian team for the T20 World Cup has been unveiled recently. Three stars are grabbing everyone's attention right above the BCCI logo on the Indian team's jersey. Why are there three stars on the jersey? If you do not know, then today we are going to tell you the special reason behind this.
Three stars have special significance
The three star on jersey is made on the right side above the BCCI logo on Team India's jersey. These stars are not made in the form of any design, but these three stars have significance. These stars represent certain victories won by the Indian team. The three stars celebrate the World Cup won by the Indian cricket team.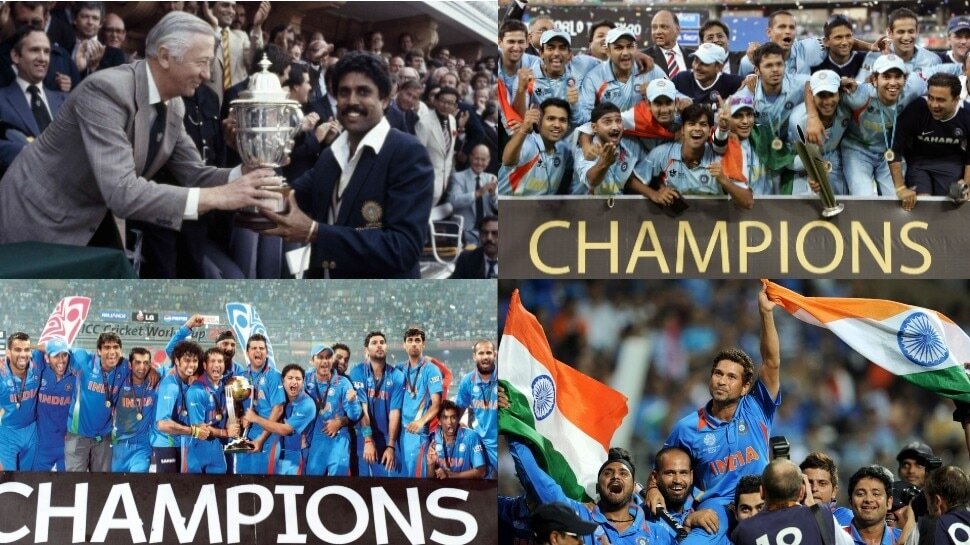 India has won the World Cup twice in ODI and once in T20 format. In such a situation, India has won the World Cup a total of 3 times so far. So these three stars are made right above the logo of BCCI which is made on the jersey of the Indian cricket team.
then a star will be added
The Australian team has won the World Cup 6 times so far. That's why he has 5 stars on his jersey. There are 4 stars on West Indies jersey, 3 stars on India jersey, 2 stars on Pakistan team jersey, 2 stars on Sri Lanka jersey, 2 stars on England jersey. If India wins the T20 World Cup next month, then 4 stars will be seen on the jersey.
Source