Netherlands appointed Ryan Cook as interim head coach of cricket team
Amsterdam: The Netherlands Cricket Board (KNCB) on Saturday announced that Ryan Cooke has been appointed as the interim head coach of the national team in place of Ryan Campbell. "I am honored to have joined the team and look forward to working with the players and coaches over the next few months," Cook said in […]
Amsterdam: The Netherlands Cricket Board (KNCB) on Saturday announced that Ryan Cooke has been appointed as the interim head coach of the national team in place of Ryan Campbell. "I am honored to have joined the team and look forward to working with the players and coaches over the next few months," Cook said in a statement. There is a good program ahead and my aim is to help the team strongly.
Cook most recently served as the fielding coach of the Bangladesh team and in 2018 as the fielding assistant coach for the South Africa 'A' and Under-19 teams apart from being an assistant coach to the Hobart Hurricanes in the Big Bash League (BBL). have played a role in.
He is also serving as the head coach at the Gary Kirsten Cricket Academy in Cape Town. Cook will work closely with James Hilditch, Peter Boren and Netherlands captain Peter Seelar, the statement said.
Campbell, who has represented Australia in two T20Is and three ODIs apart from playing for Hong Kong, suffered a cardiac arrest last month during a family holiday in England. The KNCB said that Campbell, who was appointed as the head coach of the Netherlands in 2017, is expected to make a full recovery and will be welcomed into the team later.
Netherlands have to play three ODIs against West Indies from 31 May to 4 June. After this, England will have to face England for another three-match ODI series from June 17 to 22. In August they will host New Zealand for two T20Is, before playing three ODIs against Pakistan from 16 to 21 August. The Netherlands is currently ranked 13th in the ICC Cricket World Cup Super League.
Brendon McCullum will play a key role for England: Abhishek Nair
Kolkata Knight Riders assistant coach Abhishek Nayar believes that the appointment of Brendon McCullum as the head coach of the England Test team will completely change the atmosphere in the dressing room. On Thursday, McCullum was appointed as the head coach of the England Test team, with his first assignment starting in the three-match home Test series against New Zealand in June.
It is expected that McCullum will step down as Kolkata's head coach for England's Test coaching role after the end of IPL 2022. This will be the first time that former New Zealand captain McCullum will take charge of coaching an international team, that too in red-ball cricket.
"I think McCullum will foster a sense of security and a new identity in the dressing room," Nair was quoted as saying by iNews.com. You will recognize England as a team that plays a certain brand of cricket and you will see players playing as a team.
Nair, the former India cricketer, further explained how McCullum's positive behavior will help the England Test team get back on track in the format after 16 losses in the last 17 matches. "I can say that McCullum is the most positive person I have met. I keep telling them that I can reach your level of positivity anytime.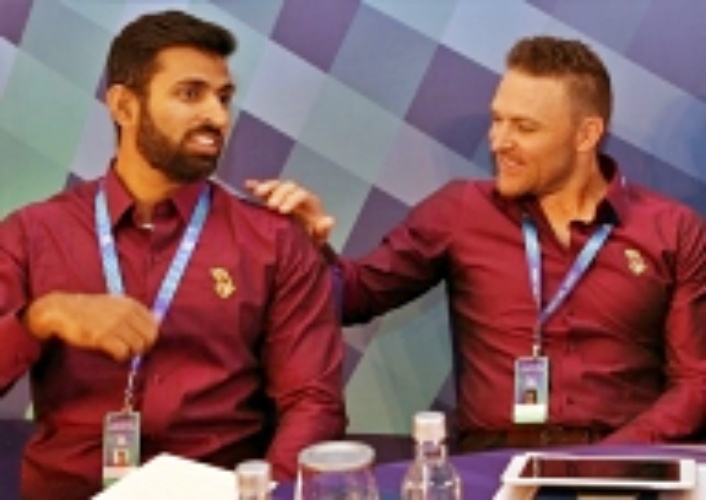 Assistant Coach Abhishek Nair
Nair admitted that he would be surprised to see McCullum take up the role of England's red-ball coaching, as many have asked him to become a white-ball coach, a format where England are one of the best teams in the world. . But he feels that the challenge of changing England's Test team may have drawn McCullum to the role.
He said, I was surprised that he was made the coach of the red ball instead of the white. But he always likes challenge in life and I think he has accepted it as a big challenge to change such things.