CWG 2022: After victory, weightlifter Vikas Thakur celebrated like Sidhu Musewala, now shehnai will play at home soon
Ludhiana: Weightlifting silver medalist Vikas Thakur is a huge fan of late Punjabi singer Sidhu Moosewala. During his travels from India to Birmingham, Vikas has been listening to Moosewala's songs. The big thing is that after killing Musewala, Vikas did not eat food for two days. After winning the silver medal in the Commonwealth Games, […]
Ludhiana: Weightlifting silver medalist Vikas Thakur is a huge fan of late Punjabi singer Sidhu Moosewala. During his travels from India to Birmingham, Vikas has been listening to Moosewala's songs. The big thing is that after killing Musewala, Vikas did not eat food for two days. After winning the silver medal in the Commonwealth Games, Vikas Thakur celebrated with a thigh pat in the style of Musewala.
He said that it is a tribute to Punjabi Thapi Sidhu Moosewala. Though Vikas says that I never met Musewala but his songs will always be with me. I was hearing the same thing even before coming here. I will always be a big fan of his. It is noteworthy that Punjabi singer Moosewala was shot dead on 29 May 2022 in Mansa district.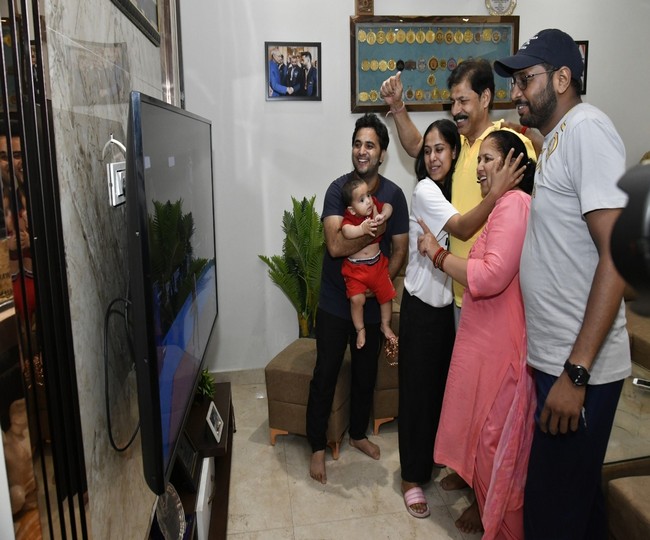 While leaving the son said that I will marry only after winning the medal.
Family members told that Vikas is single. Before going to the Commonwealth Games, we had talked about her getting married. He said that he will not get married yet. He will win the medal and get married. Now we will marry her with pomp. Vikas's mother Asha Thakur said that the son has given a big gift on his birthday. He also called me and congratulated me and said mother on your birthday, I want to gift you and the country by winning a medal.
Such a son was born in every house of the country: Brijlal Thakur
Father Brijlal Thakur is working in the railways as a train manager. He said that the respect his son has given him can never be forgotten. A son like Vikas should be born in every house, who has struggled and succeeded in every situation. We were constantly watching his performance. We had every hope of him winning a medal.
Vikas Thakur has been a national champion seven times
Vikas was serving as a Warrant Officer in the Air Force during his training at NIS Patiala. He has been a national champion seven times in 2013, 2014, 2015, 2016, 2018, 2019 and 2020.