'He was with me for 2 hours before playing…'; Shocking disclosure of sportsperson's wife when asked about sex
Mumbai: Regardless of the game, every player seems to be working hard to perform well in his field. Be it sweating it out in the gym, focusing on diet or testing your fitness. These players do not shy away from these tests. A player, however, is the one who probably does what no one else […]
Mumbai: Regardless of the game, every player seems to be working hard to perform well in his field. Be it sweating it out in the gym, focusing on diet or testing your fitness. These players do not shy away from these tests.
A player, however, is the one who probably does what no one else does for a good performance. This has been disclosed by his wife. Everyone was shocked by his statement during a YouTube show. (Basketball player Janice Timma Anna Sedokova bedroom secret revealed)
Basketball player Janice Timma's wife recently made a statement on marriage and personal life during a YouTube show. How do you and your husband spend time with each other in such a busy schedule? When asked, Janice's wife Anna Sedkova gave a candid answer.
'It's true that we have 2 hours of physical contact, not 15 minutes. This helps Timma to perform well in the game. Because he is mentally capable', she said.
"Sometimes I think it all ends in 15 minutes, but it lasts for at least 2 hours," she said.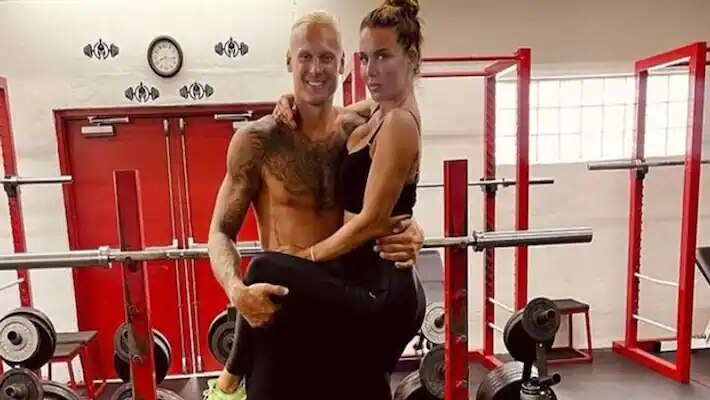 Who is Janice's wife?
Anna Sedokova is a popular singer and actress from Ukraine. He married Janice Timma 10 years his junior. It is being told that this is his third marriage.