Blood Moon 2022: Know why the first lunar eclipse of the year on May 16 is called Blood Moon
When is lunar eclipse 2022. The first lunar eclipse of the year is going to happen on 16 May 2022. This will be a total lunar eclipse. This day is also the full moon day of Vaishakh month. On this day the moon will be visible in red color. Which is called a blood moon. […]
When is lunar eclipse 2022. The first lunar eclipse of the year is going to happen on 16 May 2022. This will be a total lunar eclipse. This day is also the full moon day of Vaishakh month. On this day the moon will be visible in red color. Which is called a blood moon. Lunar eclipse is an important event from scientific and religious point of view. Find out when and where the Blood Moon will be visible.
Where will the blood moon be visible?
The Blood Moon event is very beautiful. The lunar eclipse will be from 08:59 am to 10:23 am Indian time on Monday, May 16, 2022. The visibility of the lunar eclipse in India will be zero. Due to which the pregnancy period will not be valid. Apart from parts of Europe and Africa, the lunar eclipse will be visible over parts of South America and the eastern part of North America.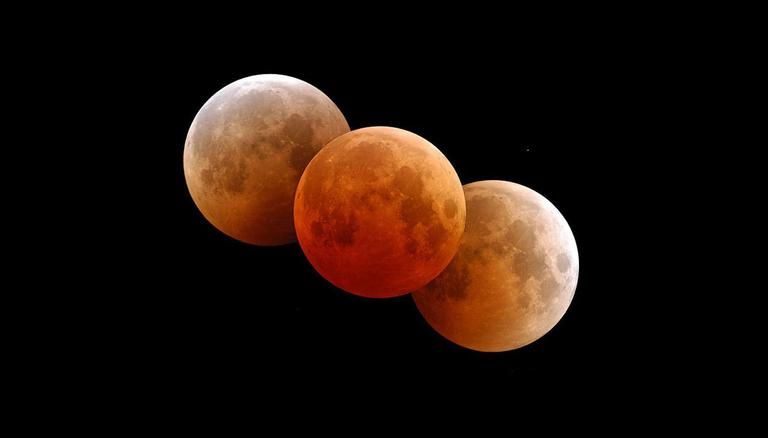 What is a blood moon?
On a lunar eclipse, when the Moon is in a total eclipse, a blood moon is seen. According to astronomers, a lunar eclipse occurs when the Earth comes between the Sun and the Moon. In such a situation, the shadow of the Earth covers the light of the Moon. As a result, when sunlight hits the Earth's atmosphere and falls on the Moon, it intensifies. When the Moon comes close to the Earth, its color becomes very bright i.e. dark red. This event is called a blood moon.
How many hours before the start of pregnancy-
The gestation period will not be valid during the first lunar eclipse of the year. Actually, the first lunar eclipse of the year will not be visible in India. By the way, gestation period starts 09 hours before the time of lunar eclipse. Let us tell you that a lunar eclipse is always a full moon day and a solar eclipse is a new moon day. The first lunar eclipse of the year can be auspicious for the people of Aries, Leo and Sagittarius. During this time people of this zodiac can get success in work.