"Saksham 2022 – A Change Maker" program organized at Shanti Business School
Shanti Business School started the management education journey of PGDM Batch 2022-24 with the induction program "Saksham 2022 – A Change Maker". More than 150 students participated in this program. The program was inaugurated with an address by Dr. Neha Sharma, Director, Shanti Business School. The themes of this three-day event for 2022 are "Beginning […]
Shanti Business School started the management education journey of PGDM Batch 2022-24 with the induction program "Saksham 2022 – A Change Maker". More than 150 students participated in this program. The program was inaugurated with an address by Dr. Neha Sharma, Director, Shanti Business School. The themes of this three-day event for 2022 are "Beginning with the End", "Sharp Your Saw", "Learning to Work in a Team". These disciplines help students understand their own areas of expertise and areas of improvement, understand the new skills and abilities students need to learn to grow in careers, and develop an effective team player spirit among student managers. was focused on. focused.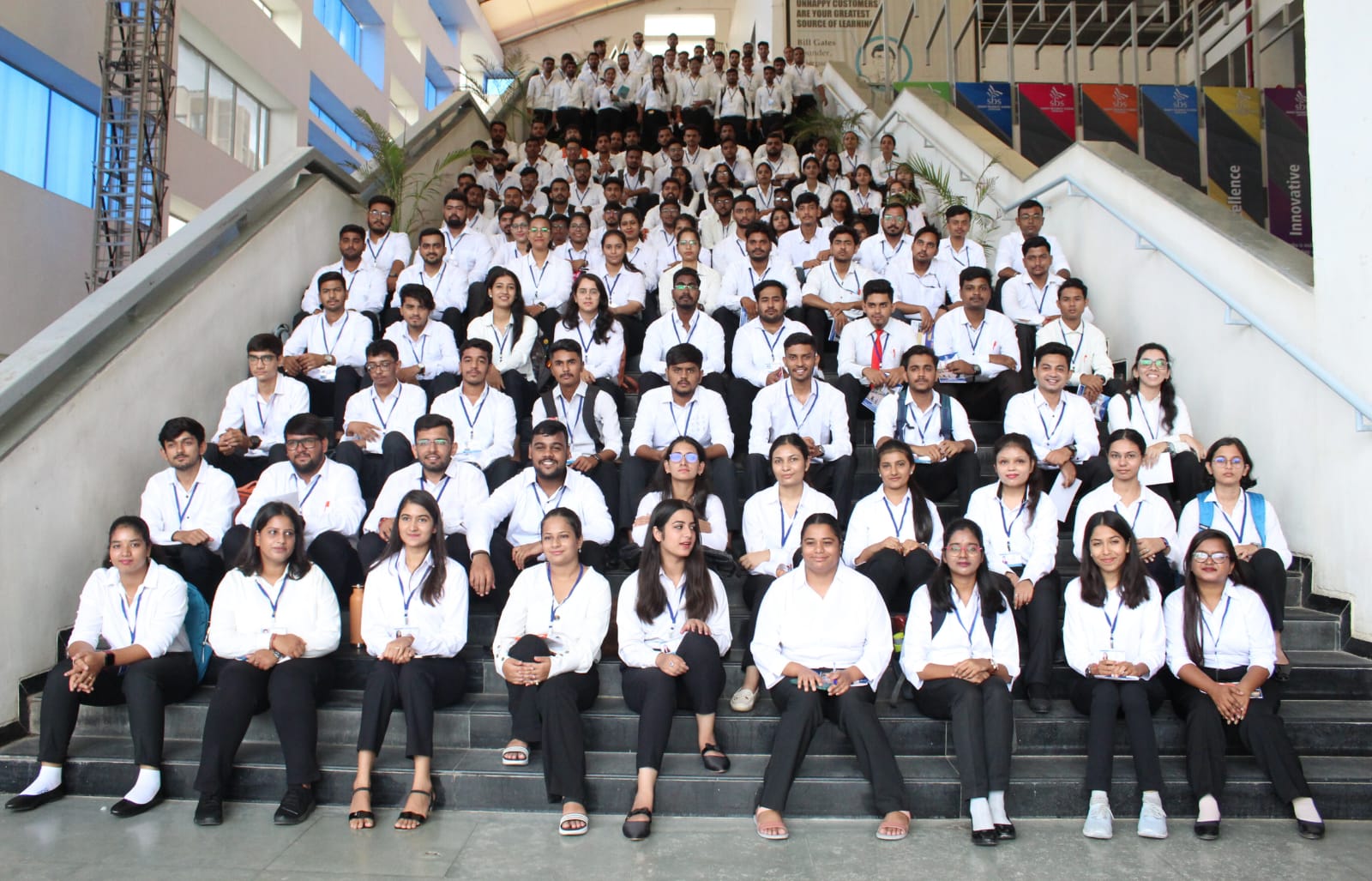 At the event, students got an opportunity to interact with Ranjan Dutt, Global Head of Marketing Apex Group. He shared his unique experiences in various business models creating blueprints for success in front of student managers. Sandeep Shah, General Manager, IFSC, GIFT City gave his presentation on GIFT City. Sharing the vision and future, which has been designed as a hub for the global financial services sector, Suresh Swamy of PwC (Gift City) explained the importance of quality to everyone in the team. Take full care of your responsibility.
Apart from this, Global Motivational Speaker Anish Beheti, Image Consultant Rebecca Sudan, Yoga Trainer Amit Dave, Senior Journalist Shyam Parekh, Artist Educator and TEDx Speaker Walter Peter, Zeelsweb Founder Kanderp Bhatt, Story Circle Educators Founder Yogita Bansley interacted with the students. Participated enthusiastically in this three day induction program.