TV's famous daughter-in-law Rashmi Desai spreads the magic of beauty in a balk dress, it is difficult to take her eyes off
TV's much-loved daughter-in-law and Bigg Boss fame Rashmi Desai is a well-known name on the small screen. Rashmi Desai is very active on social media. Rashmi Desai often shares some photo videos on Instagram for the fans. As soon as Rashmi Desai shared her photo on Instagram, it started raining fans' comments. Everyone started sharing […]
TV's much-loved daughter-in-law and Bigg Boss fame Rashmi Desai is a well-known name on the small screen. Rashmi Desai is very active on social media. Rashmi Desai often shares some photo videos on Instagram for the fans.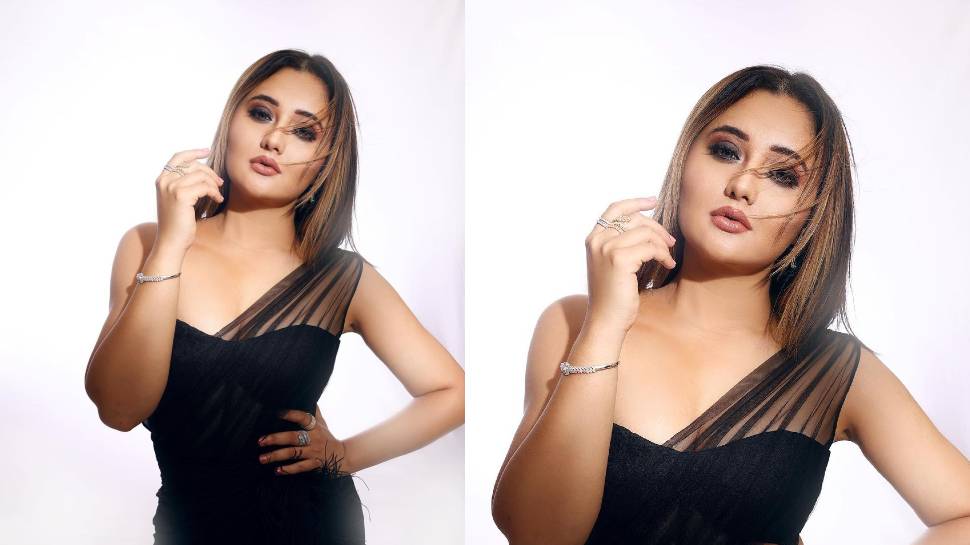 As soon as Rashmi Desai shared her photo on Instagram, it started raining fans' comments. Everyone started sharing the fire emoji in the comment section. While sharing her photo, Rashmi Desai wrote that, 'Feeling good .. in a good and new look.'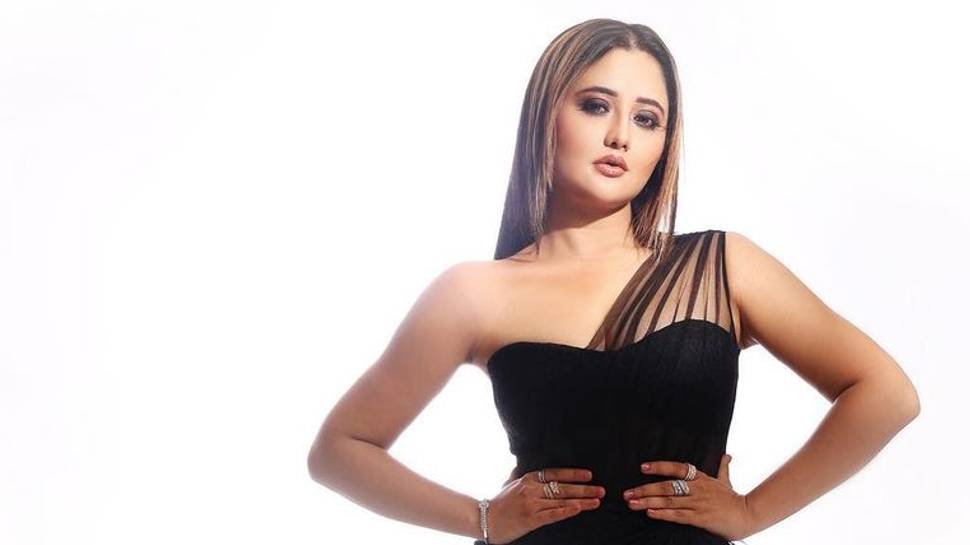 Rashmi Desai is giving such acts in a black dress that everyone is going crazy after seeing her. Now the pictures of this bold look of the actress are becoming quite viral on social media.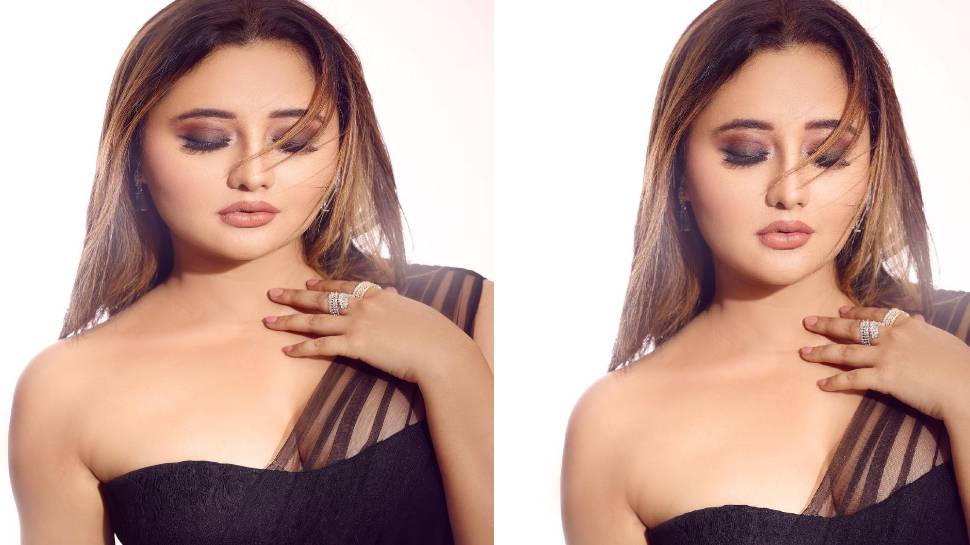 Along with Rashmi Desai's dress, her special make-up also looks very good on her. Rashmi is wearing high heels, which is completing her look. On this look of Rashmi, the fans are falling for her.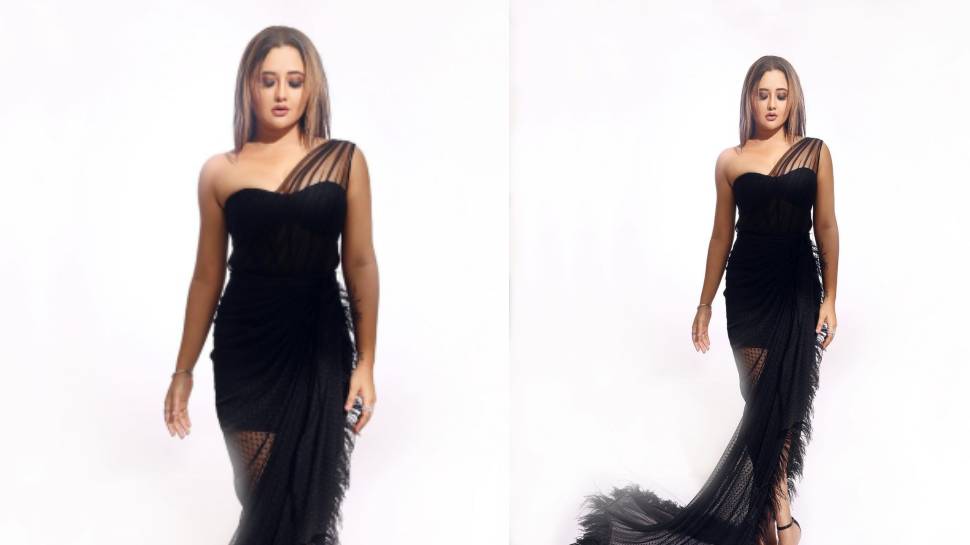 At the age of 36, Rashmi Desai has got such a photoshoot done, that people are finding it difficult to take their eyes off her. See Rashmi Desai's killer style in pictures.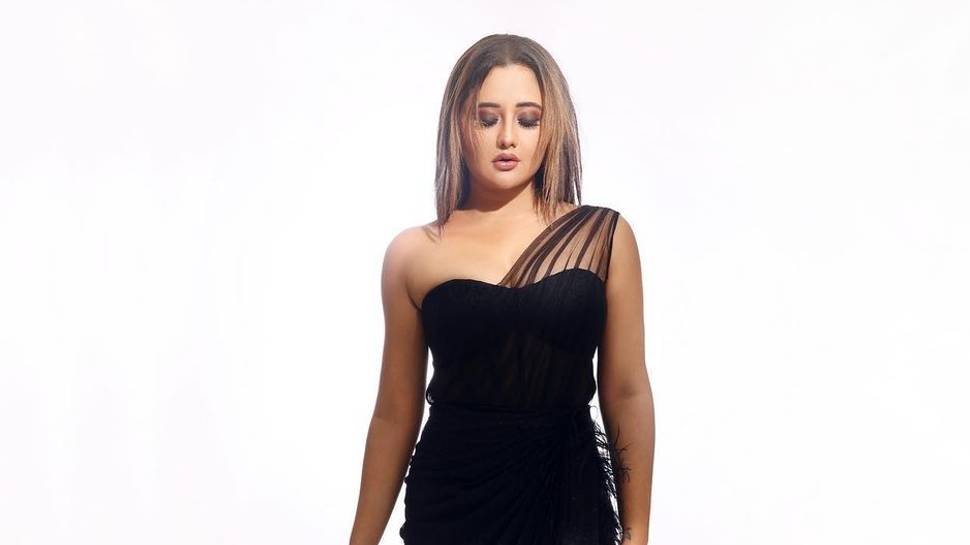 In these pictures, Rashmi Desai is wearing a black colored off shoulder transparent dress. She is looking beautiful in this dress. Rashmi is also wearing a matching inner inside this transparent dress.