Indian Railways update:IRCTC canceled more than 140 trains on 4th August
Indian Railways Updates: Indian Railway Catering and Tourism Corporation (IRCTC) has decided to cancel more than 140 train services on 4th August due to maintenance work, law and order situation, bad weather conditions and operational issues. IRCTC may cancel more than 120 trains tomorrow, 5th August. Railway authorities have further changed the source station of […]
Indian Railways Updates: Indian Railway Catering and Tourism Corporation (IRCTC) has decided to cancel more than 140 train services on 4th August due to maintenance work, law and order situation, bad weather conditions and operational issues. IRCTC may cancel more than 120 trains tomorrow, 5th August. Railway authorities have further changed the source station of 21 trains and short terminated services of 19 trains.
The canceled trains include those running between Maharashtra, Tamil Nadu, Gujarat, Rajasthan, Andhra Pradesh, Telangana, Uttar Pradesh, Madhya Pradesh, Karnataka, Kerala, Punjab, New Delhi, Jammu and Kashmir, West Bengal, Assam, Himachal Pradesh, Jharkhand Trains are included. and Bihar among others. Passengers are requested to check the status of their trains before leaving for their journey.
For the convenience of passengers, railways has given complete list of canceled trains. Here is updated. Passengers are checking NTES app for their trains details.
Check here complete list of IRCTC canceled trains ,
01605 Pathankot – Jwalamukhi Road
01606 Jwalamukhi Road – Pathankot
01607 PATHANKOT – BAIJNATHPAPROLA
01608 BAIJNATHPAPROLA – PATHANKOT
01609 PATHANKOT – BAIJNATHPAPROLA
01610 BAIJNATHPAPROLA – PATHANKOT
03341 BARKA KANA – DEHRI ON SONE
03342 DEHRI ON SONE – BARKA KANA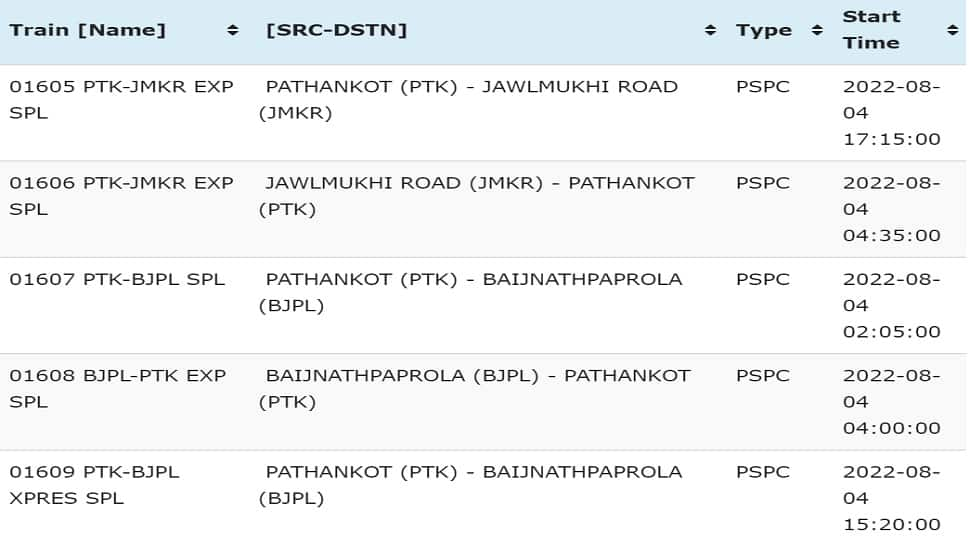 03085 AZIMGANJ JN – NALHATI JN
03086 NALHATI JN – AZIMGANJ JN
03087 AZIMGANJ JN – RAMPUR HAT
03094 RAMPUR HAT – AZIMGANJ JN
03271 ISLAMPUR – PATNA JN
03311 BARWADIH JN – DEHRI ON SONE
03312 DEHRI ON SONE – BARWADIH JN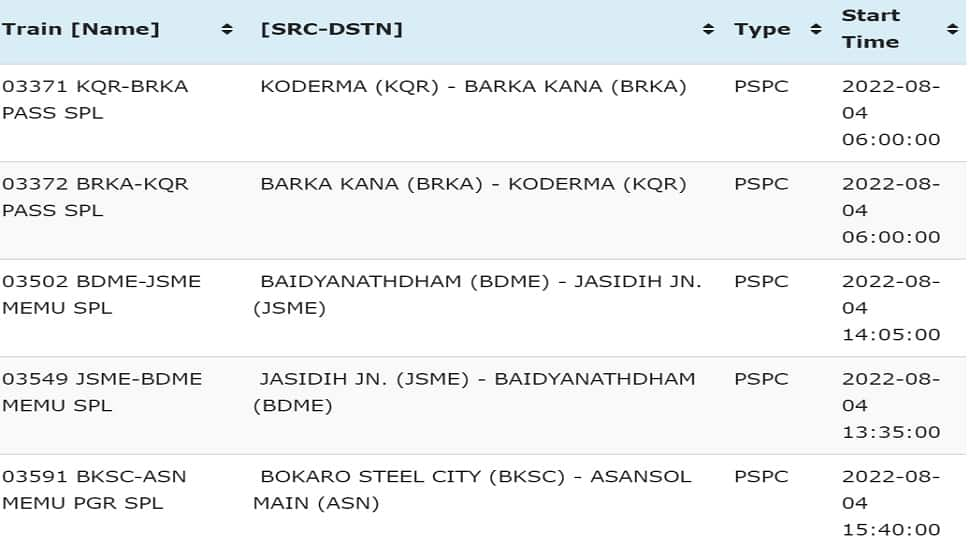 Passengers whose train journey is scheduled for tomorrow are further requested to check their train status, Indian Railways is also ready to cancel some trains on 5th August.