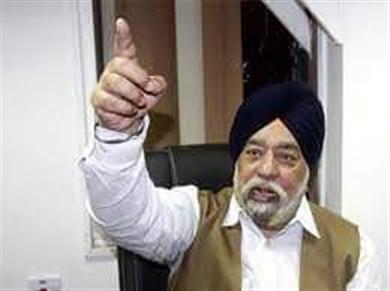 AMRITSAR: Shiromani Akali Dal Delhi President Paramjit Singh Sarna while welcoming the steps taken by the Prime Minister Narendra Modi to resolve the Kashmir issue said that there was a resentment among the Sikhs which The Prime Minister has held a meeting with the leaders of Kashmir to find out why the Sikhs have been overlooked when the Sikhs have more than 200 villages and the Sikhs contribute equally to all kinds of development of Kashmir.
In a statement, Sarna said that Kashmir was an integral part of the heart of the country and no one should doubt that India was one from Kashmir to Kanyakumari.
He said that the manner in which the Prime Minister had convened the meeting with the leaders of Kashmir after the turmoil in Kashmir for nearly two years should be welcomed but keeping the Sikhs out of the discussion seems to be a prelude to the Sikhs.
Thinking is not constructive. He said that even after the partition of 1947, when there was unrest in Kashmir, Sikh soldiers had defended Kashmir by making sacrifices and even before independence, the manner in which Sikh General Zorawar Singh had come to occupy Kashmir was repulsed. It is written in golden letters on the pages of history and since then Sikhs have been making significant contribution in the development of Kashmir.
He said that earlier the policy of forgetting Punjabi from Jammu and Kashmir and now forgetting Sikhs also proves that BJP has a double standard towards Sikhs.
He appealed to the Prime Minister to involve the Sikhs in any dialogue on Kashmir and there was a huge outcry among the Sikhs over the exclusion of Sikhs from today's meeting.
He said that he would soon write a letter to the Prime Minister and Union Minister Jagjit Singh Puri to make Sikhs a part of the meeting.
He said that Kashmir should be given the status of a full state without any delay so that the people of Kashmir could take their own decisions.