Coming into this world, we feel that whatever is here is just ours. These trees, mountains, rivers, air, animals are all ours. We can use it the way we want and destroy it whenever we want. We are all crushed in the path of becoming the most powerful human beings. In Kerala, humans showed their strength by feeding a pregnant elephant with firecrackers. They burst inside his mouth. He surrendered mercilessly.
There are some people who make a difference with this incident. They believe that everything given by nature is not ours. We have no right to harm it. Shraddha Kapoor has expressed anger over the incident and tweeted, 'How can this happen? Don't these people have hearts? My heart is shattered. Criminals need to be punished harshly.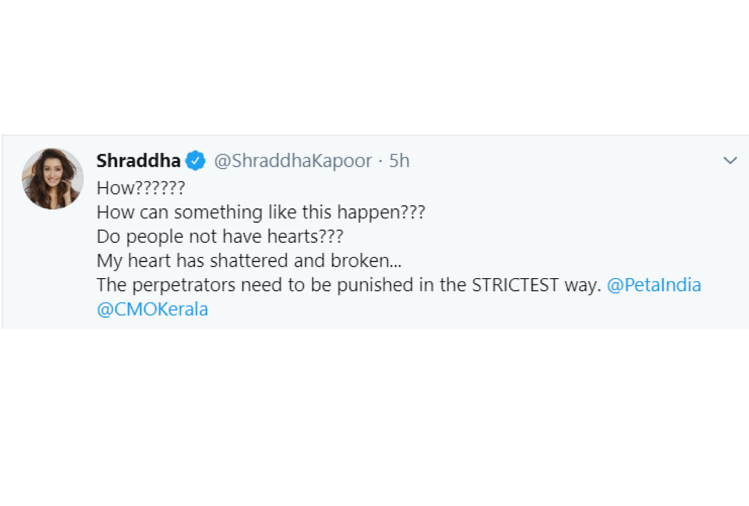 '
Sunil Shetty's daughter Athiya Shetty is also very angry with this incident. SHe tweeted, 'This is too barbaric. How can anyone have the heart to do this? Very disgusting, I hope action has been taken. '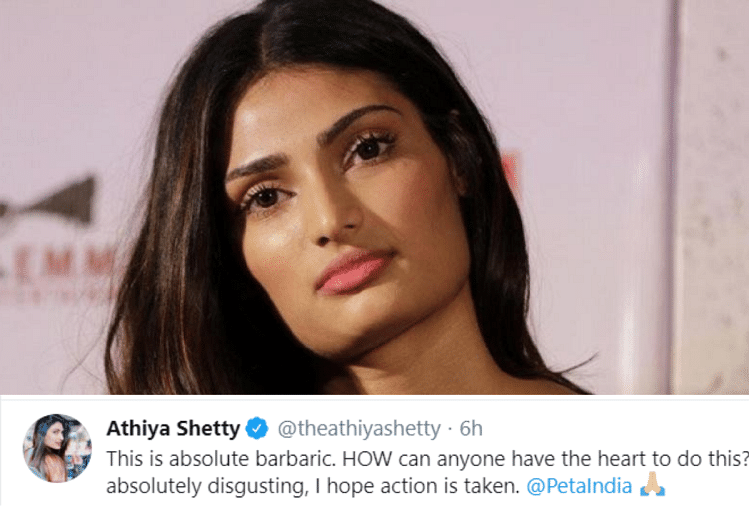 Please tell that this incident is from last week. Elephant had come towards the city in Mallapuram district in search of food. Here some people hid inside the fruits and fed them crackers. As soon as the poor man tried to eat it, there was a blast inside her mouth. She started running here and there, moaning wildly in pain. There were too many injuries inside the mouth due to the explosion. Despite this she did not harm anyone. Nobody attacked. Neither broke any house. When the pain did not end, she tried to get some rest by putting her trunk in a river. Forest department personnel also arrived to save him. But  then it was too late. On the evening of May 27, the elephant gave her life while standing in the water.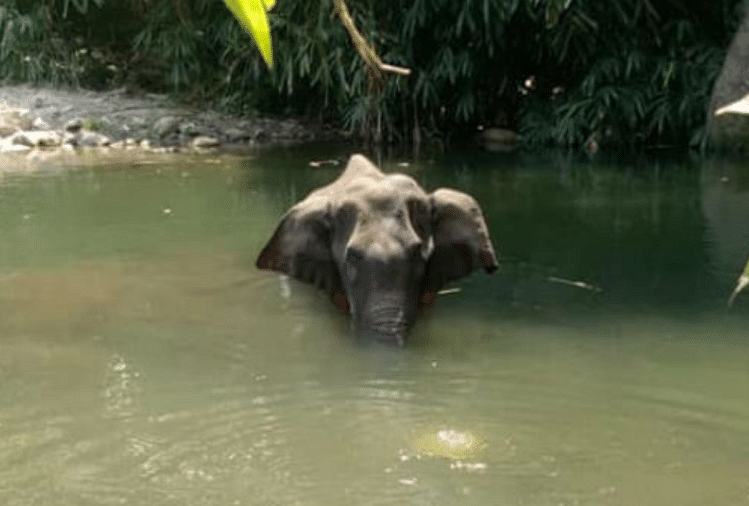 The forest officer Mohan Krishnan, very saddened by this incident, shared the whole story. He wrote, 'He believed everyone. When he ate pineapple, he did not know that it contained crackers. Her mouth and tongue were badly injured. She did not harm anyone even in severe pain. Eventually she came and stood in the Veliar river. The forest department tried to get him out, but she might have realized that her time had come. He did not let this happen. Mohan Krishnan told that we asked for a truck to give him a respectful farewell. We bid her a final farewell in the same forest where her childhood was spent and she grew up.