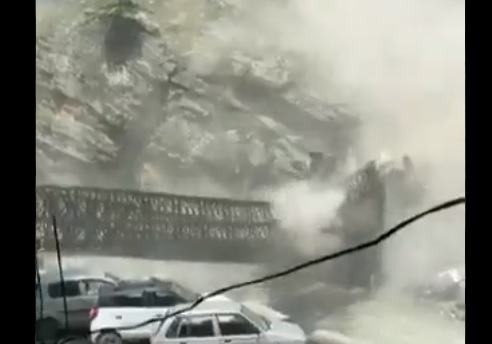 In a horrific incident, a landslide in Himachal Pradesh's Kinnaur district on Sunday claimed the lives of at least nine people. Batseri bridge also collapsed in the landslide.
In a video that surfaced, boulders could be seen rolling downhill, causing the bridge to collapse. Cars stationed below the bridge were crushed as it broke down into pieces.
According to Saju Ram Rana, Superintendent of Police in Kinnaur district, nine persons died, three suffered injuries. Meanwhile, rescue teams were deployed at the site.
READ MORE: Heavy rains on forecast in several North Indian states; monsoon very active over Himachal: IMD