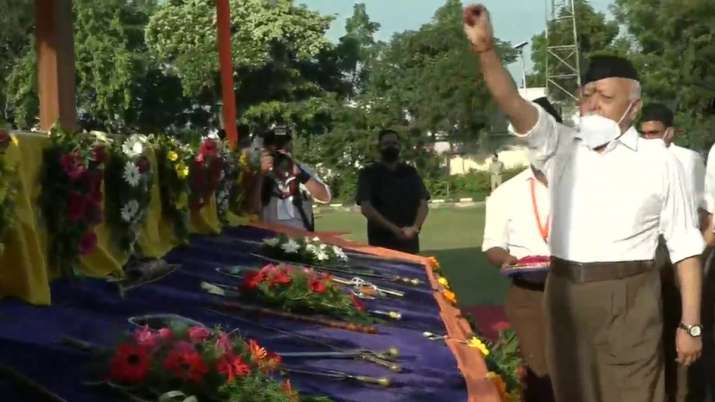 Rashtriya Swayamsevak Sangh (RSS) chief Mohan Bhagwat on Friday performed 'shastra puja' on the occasion of Vijaya Dashami or Dussehra in Nagpur. The headquarters of the RSS is located in the Mahal area of the city.
Bhagwat also offered his respects at the 'samadhi sthal' of RSS founder KB Hedgewar and MS Golwalkar. Besides, he took part in the drill exercises by swayamsevaks.
Union Ministers Nitin Gadkari, former Maharashtra Chief Minister Devendra Fadnavis were among the others present at the event.
Dussehra holds a special importance for sarsanghchalaks as the RSS was founded on this day in 1925.