Actor Rohit Roy found it expensive to joke on the superstar Rajinikanth of South films. He shared a post on social media which wrote that Rajinikanth has become corona. After this post, people came down heavily on Rohit Roy. The matter grew so much that Rohit had to apologize.
Actually Rohit Roy shared a post on his Instagram account. It wrote that 'Rajinikanth has been found to be corona positive and now corona has been quarantined'. Along with this, Rohit wrote in the caption, 'Come, let us coronate Corona. Be safe when you return to work. Put on your mask and wash your hands as many times a day as possible. The virus cannot attack us until we allow it to.
After writing this joke, the fans of Rajinikanth rained on Rohit. Someone wrote shame on Rohit and someone said that this joke is very ugly. At the same time, a fan wrote that Rajinikanth is worshiped here. And they cannot even imagine Rajinikanth being a corona.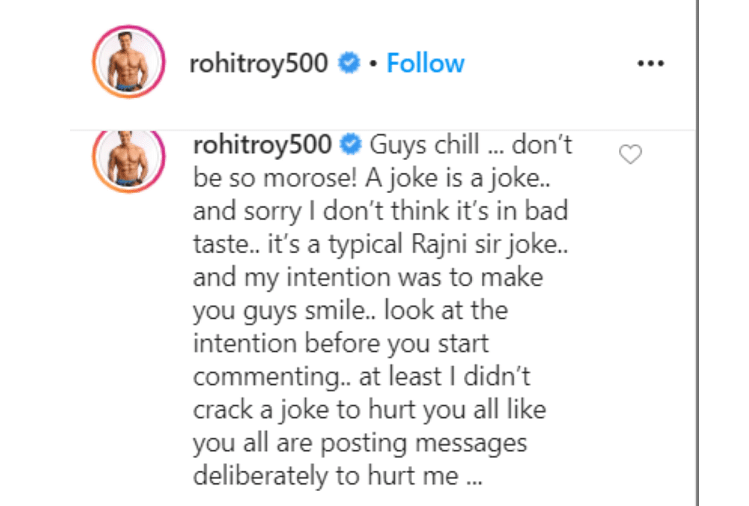 On seeing Babal growing, Rohit fans apologized. He wrote, 'Friends, calm down. Don't be so rude. A joke is a joke. And sorry, I do not think it is done with bad intentions. This is exactly Rajni sir's joke and I intended to make you laugh. Understand intent before saying something. At least I did not joke to hurt you, as if you are writing a message to intentionally hurt me. '