Malaika Arora is in the news for her fitness and bold look. Malaika has now wished the fans a happy Holi. However, the way to greet Malaika is quite different. Malaika has shared a photo of her back in which she is clicking a photo of a scene and someone from behind has clicked her own photo. By sharing this black and white photo, Malaika has congratulated everyone on this festival of colors. Sharing the photo, Malaika wrote, "Happy Holi to all of you in advance. All of you stay safe and stay at home.
'Fans love this way to wish Malaika. At the same time, everyone is praising his fit body. A few days ago, Malaika's ex-husband Arbaaz Khan sent a special gift for the actress. Actually, Arbaaz had sent a box of mangoes to Malaika. Malaika shared a photo of this gift on Instagram. Let me tell you that even today there is a good bond between Malaika and Arbaaz. Even though they are divorced, they are related to each other's family.
On Kareena Kapoor Khan's chat show, Malaika spoke to Arbaaz about her divorce. Malaika had said that it was not easy for her to decide the divorce. He knew that he would be questioned or called wrong after taking this decision. In the end, someone had to be convicted. However, Malaika also said that an unhappy married life was better than living. By the way, the two sons are also very protective of Arhan Khan. Arhaan lives with both of them.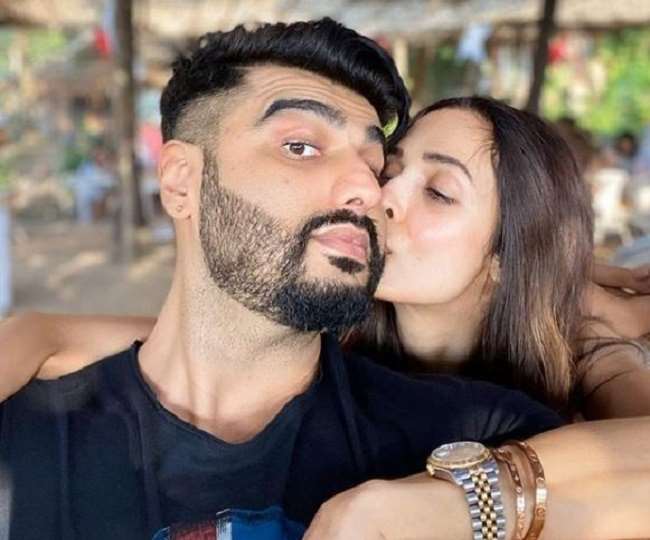 A few days ago Arjun was asked by fans that when will he marry Malaika? Arjun said, whenever we get married, we will definitely tell everyone. We have not thought about marriage yet. We are enjoying our relationship and will marry when the time is right. We will not hide anything from anyone. While praising Malaika, Arjun said, "I don't have patience at all." It is not easy to be with me and Malaika is with me so it is a big deal. All I like is to control me. '