During an investigation of corona infection at the state child protection home of Kanpur in Uttar Pradesh, it was found that two girls living here were pregnant. After this information, the local administration has been stirred up.
In this case, the Deputy Probation Officer of the Women's Welfare Department, Kanpur division Shruti Shukla said that the two girls were brought to the state girl child planet in December 2019. They were brought here after the proceedings in the Posco Act. Before bringing them, they had a medical test in which both canvassings was pregnant. Her medical report at that time is being extracted.
'Documents not available due to shelter home seal'
SSP Dinesh Kumar P said in this case that both girls were pregnant before coming to the shelter home. One girl came from Kannauj and the other from Agra. Government medical treatment is being given to them. Many misconceptions are being made by the people. Not all documents are available due to the shelter home being sealed.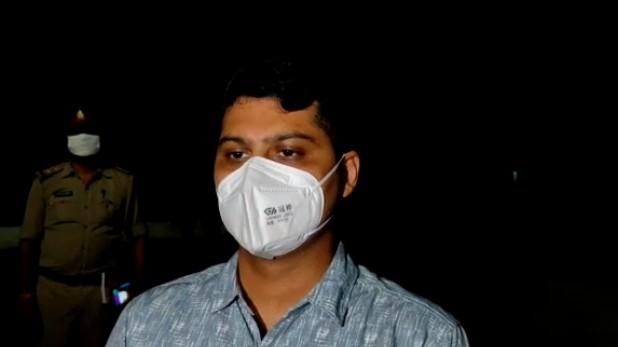 Priyanka Gandhi said – a surprising fact came out
Congress General Secretary Priyanka Gandhi, while sharing news in this case, said that a surprising fact came to light after 57 girls were investigated in Corona at the Government Child Protection Home in Kanpur. 2 girls were found pregnant and one was found to be AIDS positive.
The whole story of the girl child of Muzaffarpur (Bihar) is in front of the country. Such a case has come to light from Deoria in UP. In such a situation, such an incident again shows that everything is suppressed in the name of investigations, but very inhuman incidents are happening in government child protection homes.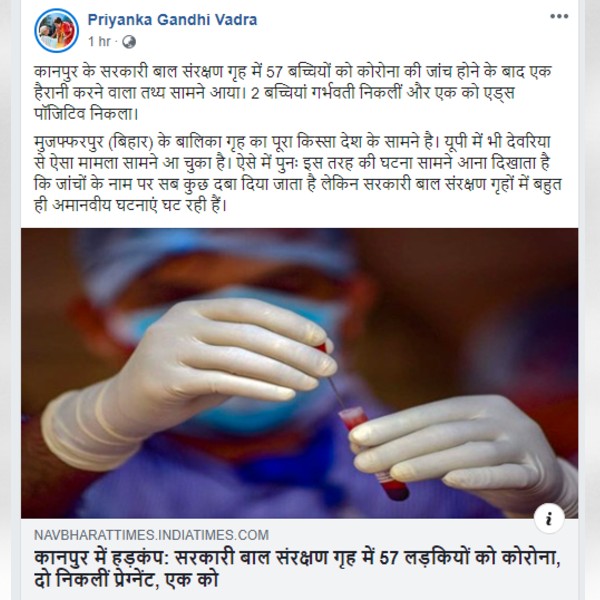 According to the news of the NBT shared by them, 57 residents in the state child protection home had confirmed the infection. When the infected girls were sent to the Rama Medical College for treatment of COVID-19, the investigation found that two 17-year-old teenagers were pregnant. Along with being pregnant, one suffers from HIV and the other from Hepatitis C infection.