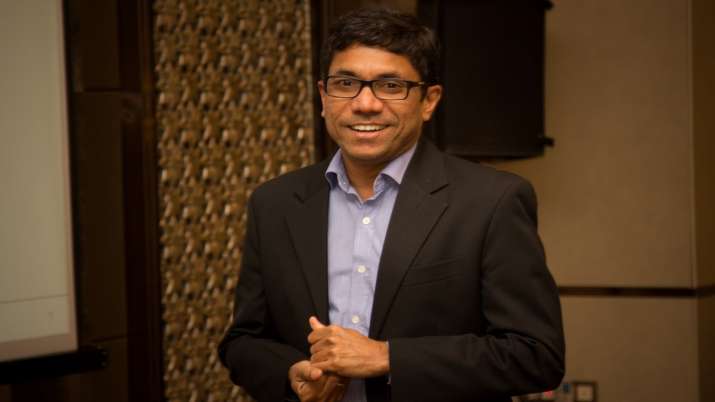 The online shopping industry has had a huge impact on small shopkeepers, offline markets that couldn't match at the offered scale, discounts, cashback offers to lure retain or increase their customer base. Therefore, in order to drive sales for those affected, Innoviti Solutions since 2009, Innoviti Payment Solutions Pvt. Ltd has been delivering services to offline merchants, retailers, and helping them with the infrastructure that can help provide an at-par shopping experience to their customers. India TV spoke to Rajeev Agrawal, CEO and Founder, Innoviti to know more about the services.
How it all started?
Giving a brief insight about what Innoviti does, its CEO and Founder Rajeev Agrawal said that they started 19 years ago, in early 2003. Rajeev said he always wanted to see India-made technology products in international markets, airports other than handicraft items.
So to fuel that vision, their designed a technology product by introducing a wireless adapter during those times (between 2002-2009) that could help one's laptop to connect to the Internet. The Indian product was being manufactured in Malaysia and its first customer was Apple but with the advent of GPRS, the product eventually died.
From 2002 to 2009, they were into the hardware business, however, post that, the company moved towards software solutions.
In 2009, started the second part of their journey with one of the first opportunity they got with the Reliance when branded retail was coming into the country.
How does Innoviti Payment Solutions work?
Rajeev explained that they had this vision of bringing all kinds of transactions onto cloud storage and using that data to analyse what a customer is buying, plan a marketing strategy, and not going for managing transactions locally.
Speaking about the information that they would be collecting, Rajeev said it is not sold to any third party, it's only for their client.
The payment part of their infrastructure has the information that helps the seller to offer better deals, offer discounts among other benefits.
The information could be based on IP address, total bill value among other factors.
Innoviti is in the payments solutions business since 2009 when the digital payment industry was just around only 1 percent in India and now it has rose up to 60 percent in some segments.
Who can avail of Innoviti's services?
Any person who is into business, runs a shop can avail their services, said Rajeev.
The company provides its client with the required hardware which runs their software. It not only accepts all kinds of payments but also gets more customers and helps them upsell to the consumers.
Speaking about software, Rajeev said it is completely homegrown with 25 patents filed in relation to the software in India.
Further elaborating about their business, Rajeev said there are two kinds of customers who take their services like Reliance, Lifestyle, other clients who would pay them a fixed fee which will expand with the opening of more counters where their service would be used.
Marketing schemes are not only designed to benefit the merchant but also for the banks and other partners that may be involved in a transaction.
For example, if a particular e-retailer sells some product then the parties that are involved in a transaction could be the retailer, the brand which it is selling and the bank that is giving a cashback or EMI benefits, therefore, the fee is also being shared by the number of parties involved in that transaction from the seller's side and a single line benefit for the customer.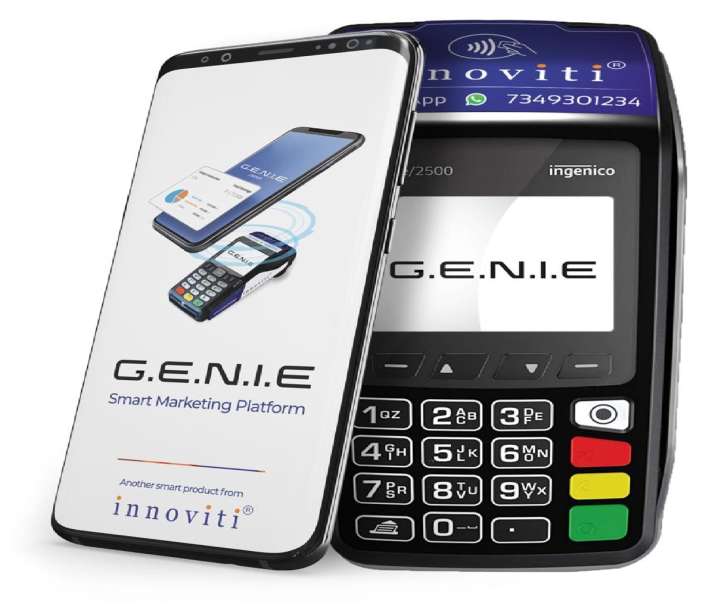 What's for offline industry, small shopkeepers?
But in the offline industry, a small shopkeeper doesn't have the ability to tie up with any bank or a brand, and there comes Innoviti payments solutions.
To help them, the Innoviti payments solutions run offers for small shopkeepers who then pay on a per-transaction basis.
How do you approach small shopkeepers?
Sharing light on this, Rajeev said because their services bring a brand, bank, and the merchant together, they approach small shopkeepers through distributors, who spread awareness about their services for which they are incentivized too. Another way to approach small shopkeepers is via online medium since people are very active on social media platforms.
Currently, Innoviti provides its solutions in 1200 plus cities, via more than 100 thousand counter transactions, and crossing over Rs 42,000 crores worth payments annually.
Highlights of Innoviti services
Offline, small shopkeepers could not match online offers, so we bring the offers solutions to them.
It's done via EMI schemes, bank offers at par with online and also they get registered in their data and advertised that helps shopkeepers retain their customers.
Augmented Reality (AI) is used to figure out offers that can attract consumers.
How different are their services from other online payment solution companies?
Speaking on this, Rajeev said, e-payment providers like PhonePe, Google Pay, Paytm others do offer cashback but they do it from their own pocket but what Innoviti does is it allows different parties to bear that cost, therefore, the cost is far lower for them.
Innoviti's expansion plans
Rajeev said they have major expansion plans such as availing their services at plus 100 thousand counters and delivering services pan India by the end of the year.
As part of their expansion plans, with VISA, they have designed a platform called 'Advanced Installment Management System' through which local banks in tier 4 and 5 cities can provide facilities like EMI, cash-back to customers.
Another segment in which they would like to enter is healthcare where consumer needs access to loan schemes. Rajeev said they are planning a huge expansion in this arena.
Rajeev also mentioned that in about 2-3 years' time, they would like to go for IPO in 2023.
A message to offline retailers
Rajeev said offline has some unique advantages for the consumers which online cannot provide such as one can feel, touch, check out a product. The customer can interact in their local language, get detailed information and the biggest joy of shopping in the Indian market is bargaining.
Rajeev feels that the offline didn't adopt technology at the pace it should have, so there comes Innoviti to provide them with that technology, offers to drive more sales, better customer experience to regain the customer base which they have lost because behind the offers is the technology and this is what they need.