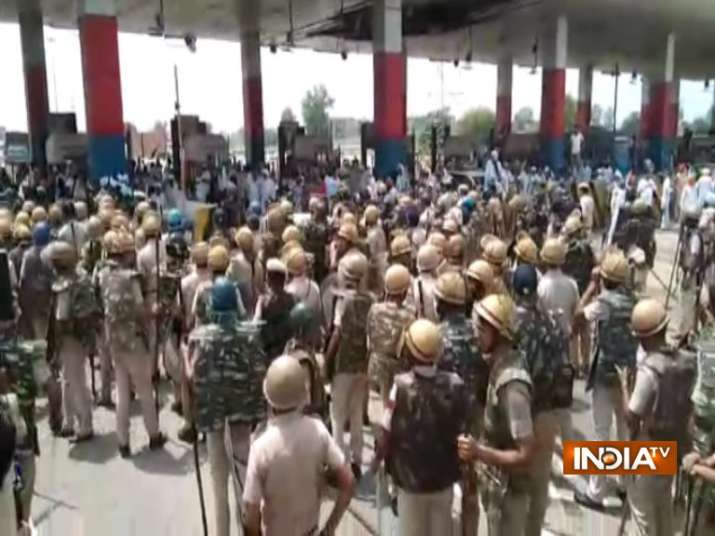 The Haryana Police batoncharged on farmers in Karnal who were protesting against a meeting on the upcoming municipal polls chaired by Chief Minister Manohar Lal Khattar Saturday afternoon. Soon, tension gripped the region, especially near Bastara toll plaza, where the clash took place.
Meanwhile, Bharatiya Kisan Union leader Rakesh Tikait said all roads will be blocked till 5 pm in the state, in protest against the police action on farmers. Many farmers suffered injuries in the incident.
"To protest the baton-charge in Haryana's Karnal, all the roads will be blocked till 5 pm in the state," Tikait said.
In a tweet, Commissionerate of Panchkula said that the Surajpur Toll Plaza (Kalka-Zirakpur Highway) has been blocked by protesting farmers.
The agitation has affected traffic on roads in Kurukshetra, on the Delhi-Amritsar highway, and led to a jam at the Shambhu toll plaza leading to Ambala.
READ MORE: UP: 40 trains cancelled due to farmers' protest; passengers left stranded
READ MORE: SC asks Centre to find a solution to blockade of roads in Delhi, Noida due to farmers' protest