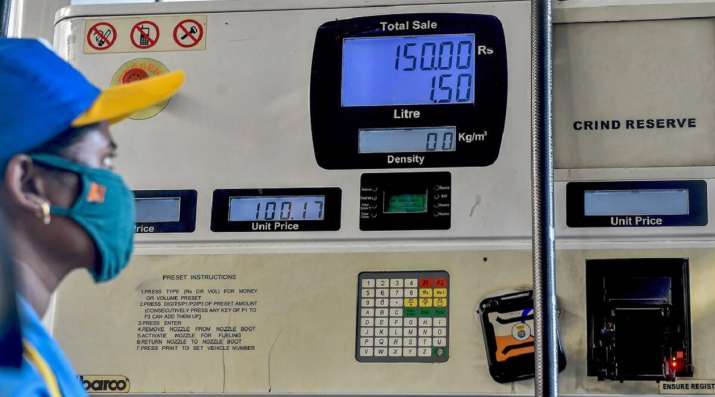 Petrol and diesel prices hiked by 0.31 to 0.37 paisa on Thursday after a pause of two straight days. In the national capital, petrol and diesel rates jumped 35 paise to cost ₹ 104.79 and ₹ 93.52 per litre respectively, according to Indian Oil Corporation.
While in Mumbai, petrol rates were hiked by Rs 0.34 to Rs 110.75 per litre, and diesel by Rs 0.37 to Rs 101.4 per litre.
Prior to this, the rate were last revised on Monday. Prices differ from state to state depending on the incidence of local taxes.
On September 28 for gasoline and September 24 for diesel, a three-week respite in rates was broken by a spike in worldwide oil prices.
ALSO READ: Relief for commoners? Govt cuts basic customs duty, agri cess on edible oil as prices spiral