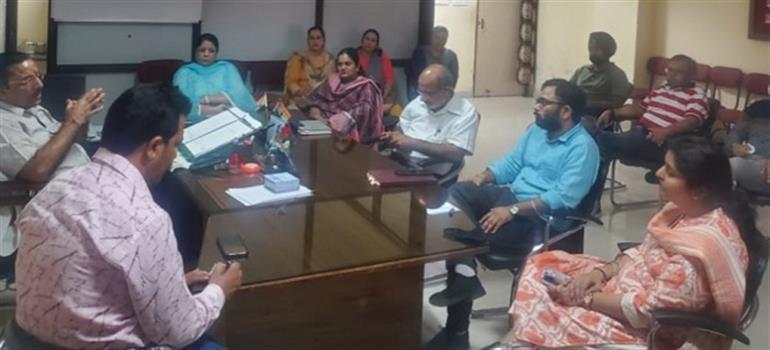 FEROZEPUR: A special meeting of expert doctors, counselors and data entry operators of de-addiction and oat clinics was held at the office of Civil Surgeon here on Tuesday under the chairmanship of Dr. Rajinder Arora Civil Surgeon Ferozepur.
Dr. Arora said that the specialist doctors as well as the counselors of the health department have a very important role to play in the drug addiction in the district. Counseling is very important to eliminate.
At the same time the doctors and counselors of De-addiction and Oat Clinic coming under the purview of Ferozepur district were instructed to motivate the drug addicted patients by counseling them so that they can get rid of the drug gradually by taking low dose. To help alleviate patients' interest in drugs.
With this Dr. Arora informed that the doctors, counselors, data entry operators working in de-addiction and various oat clinics of the district are working diligently and diligently.
Drug Inspector Ashutosh Garg said that narcotic drugs are available only on registered medical, if any medical shopkeeper is found to be negligent then appropriate action will be taken against him.
Dr. Arora appealed to the drug addicted patients in the district to give up drugs and lead a drug free and comfortable life.
Apart from this, Dr. Arora appealed to the organizations to contribute. Deputy Medical Commissioner Dr. Rajinder Manchanda, Drug Inspector Ashutosh Garg, Vikas Kalra, Psychiatrist Dr. Rachna Mittal, Dr. Navdeep Kaur, District BCC Coordinator Rajnik Kaur and all the Medical Officers, Counselors and Data Entry Operators of the district were present on the occasion.