Sonu Nigam, known for his outspoken statements, is in the news again these days. Sonu shared a video on Instagram and targeted some people in the industry. He said that the truth is that every single musician of the country is tortured at this time. In his video, Sonu Nigam took the name of T-series owner Bhushan Kumar. He told how Bhushan Kumar is ruining the music industry.
After this video of Sonu Nigam came out, now Bhushan's wife Divya Khosla Kumar has put her point on it. Divya Khosla Kumar called these things of Sonu Nigam just a publicity stunt. Divya wrote on her Instagram story, 'Today's truth is just who can run a good campaign. I can see how people are selling lies by running campaigns. '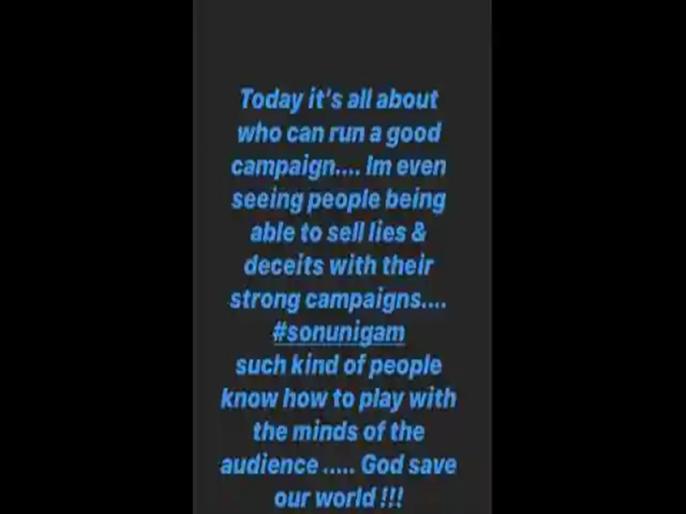 May God save this world from people like Sonu Nigam
Divya continued her talk and said that people like Sonu Nigam are playing with the mind of the audience. May God save this world. ' Divya further wrote, 'Sonu Nigam GT T-Series gave you a break in the industry. Moved you so much. If you had such a problem with Bhushan then why not speak before. Why are you doing all this for publicity today?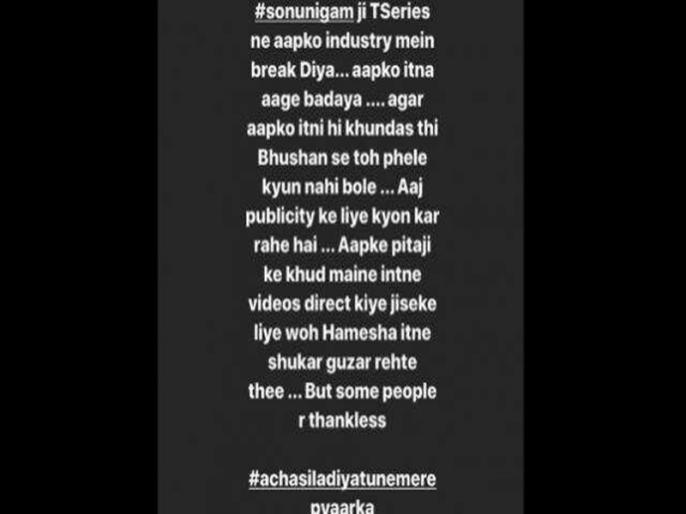 What is the whole matter
Sonu Nigam shared a video after the death of Sushant Singh Rajput. In this video, he says that I lovingly told him to be in love with new people. Crying after suicide is a good way to deal with this situation before suicide. But the habit of some people is so bad that they follow the tricks of the mafia. At the end of the video, Sonu took the name of Bhushan Kumar and accused him of harassing the musician.