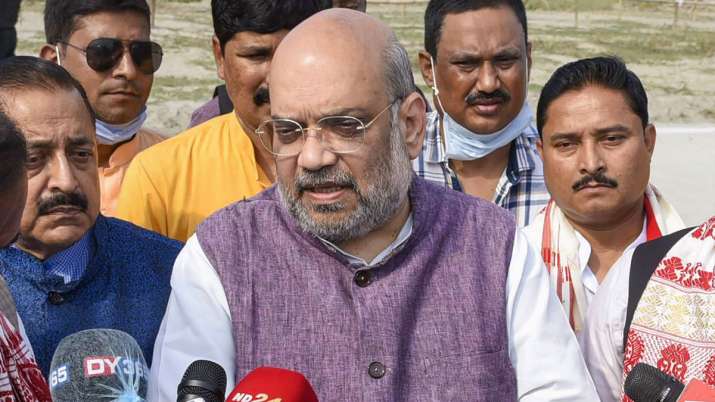 Union Home Minister Amit Shah on Monday left for Chhattisgarh. He will visit the site of the Naxal attack at Sukma-Bijapur border and later meet the injured jawans at hospital, news agency ANI reported.
Earlier on Sunday, Shah cut short his campaigning in Assam and returned to Delhi to review the situation. The gun battle in Bijapur claimed lives of 22 security personnel. Shah said that the fight against Maoists will continue and "we will take it to the end".
"Our fight against Naxalites will continue with strength, perseverance and intensity and we will take it to the end," Shah said during a high-level meeting with senior officials of the Ministry of Home Affairs, Intelligence Bureau and Central Armed Police Forces.
READ MORE: Morale of jawans high, anti-Naxal operation to go on: Chhattisgarh CM Baghel
The Home Minister also paid tributes to the slain soldiers in the encounter with Maoists that took place in Chhattisgarh on April 3. Shah said that "I want to assure the martyrs' families and the country that the sacrifices that the soldiers have made for the country will not go in vain".
In a major Maoist attack this year, a total of 22 security personnel were killed and 31 injured in a fierce gun battle with a platoon of over 300 People's Liberation Guerrilla Army (PLGA) in Chhattisgarh's Bijapur district.
READ MORE: 22 bravehearts lost: When 400 Maoists led by most wanted commander 'Hidma' surrounded jawans from three sides