Nawazuddin Siddiqui and his wife Alia Siddiqui aka Anjana Ashok Pandey are now giving their relationship a second chance. Apart from Nawazuddin, Alia's relationship with her family is also improving. A glimpse of this was seen on the occasion of Holi on Monday. Alias ​​made many serious allegations against Nawazuddin's brother Shamas Nawaz Siddiqui. Now pictures and videos of Alia playing Holi with him have come out.
According to the Times report, Alia has shifted to Nawazuddin's farm house in Kasara. Earlier, it was reported that Nawaz's brother Shams took Alia and her children from Mumbai to Kasara Farm House. According to the news, Alia confirmed that her relationship with Shams is also improving. He told that Shams is also in the farm house and all the people are living together very lovingly.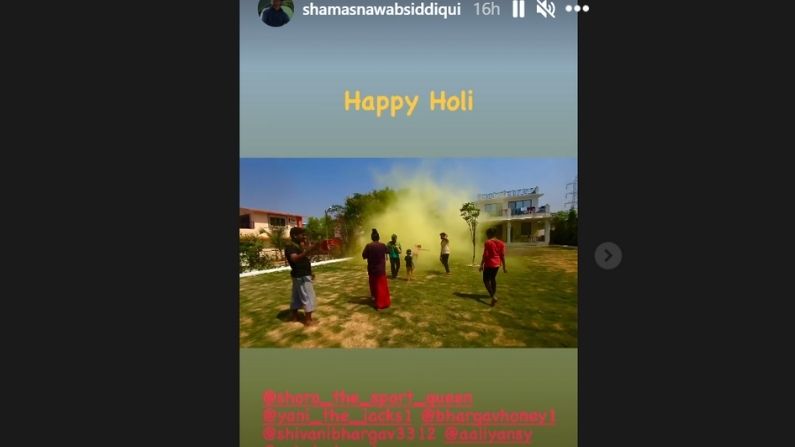 Alia also revealed that she and her two children i.e. Shora also used to play Holi with Shams. Talking to Shams on this issue, he said that ups and downs are a part of life. Everything we learn from our experiences. That time passed. Will do anything for the family. Everything is fine with us now Nawaz Bhai will join us on 5 or 6 April. Yes, we all played Holi together.