What is Sara Tendulkar ready for? Discussion of new look on social media
Mumbai: Sachin Tendulkar's daughter Sara Tendulkar does not need any separate identity. Sara Tendulkar is always in the news on social media because of her beautiful pictures. Sara also leaves behind many Bollywood actresses in terms of beauty. Recently he has shared a photo from his Instagram. In which Sara is looking very beautiful. Sara […]
Mumbai: Sachin Tendulkar's daughter Sara Tendulkar does not need any separate identity. Sara Tendulkar is always in the news on social media because of her beautiful pictures. Sara also leaves behind many Bollywood actresses in terms of beauty. Recently he has shared a photo from his Instagram. In which Sara is looking very beautiful.
Sara Tendulkar seen in new look
Sara Tendulkar is very active on social media. Pictures of Sara Tendulkar keep going viral on social media. Sara has recently got a photoshoot done in a white dress. Whose pictures he shared in his Instagram story.
She is looking very beautiful in these photos. Sara also posted these photos on Status. Sara wrote on a photo, Smiley Tuesday.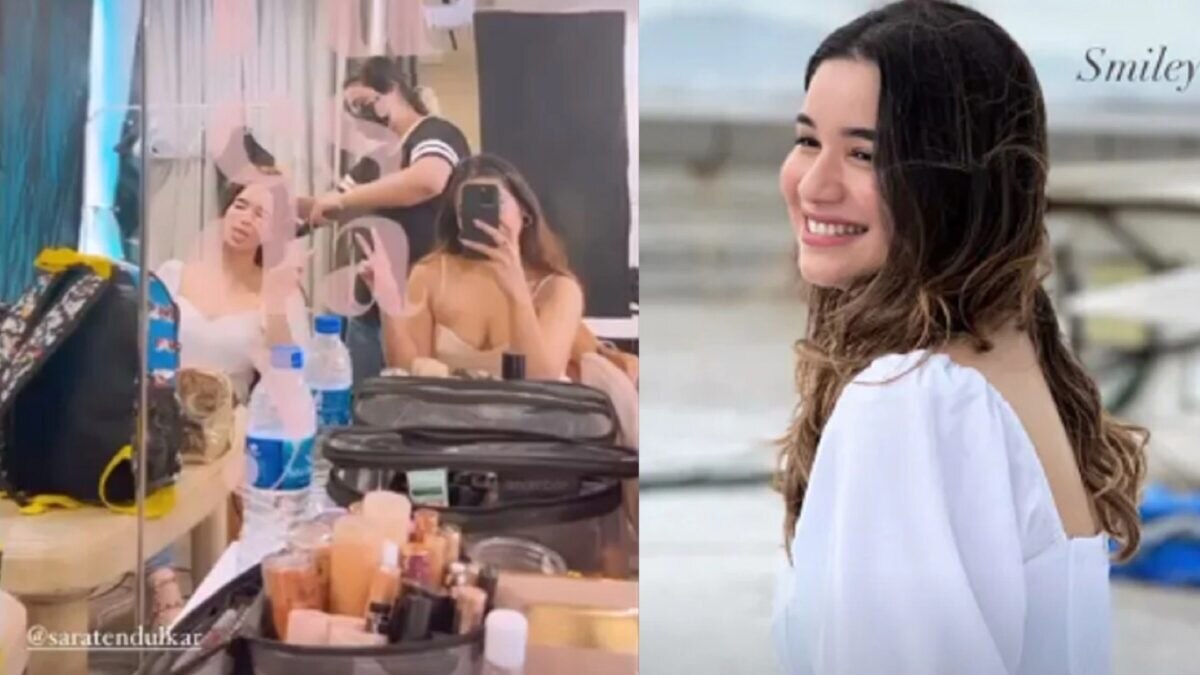 Sara Tendulkar is looking very beautiful in her latest pictures. Her white outfit and smiling face make her picture even more open. Meanwhile, Sara Tendulkar is seen doing makeup in her photo. Similarly, users have questioned what Sara is preparing for.
Sara Tendulkar started her career as a model. Since then there were speculations that she might make her Bollywood debut. But still he is away from the industry. Although he has got photoshoot done for many big brands.