Gujarat Election: Big lapse in security in PM Modi's meeting, drones were flying near the meeting
Gujarat Election 2022: Gujarat All the parties are campaigning vigorously for the assembly elections. At that time Prime Minister Modi is also campaigning in Gujarat. Today Prime Minister Modi addressed a huge public meeting in Bavla. Now news has come to the fore that there has been a huge lapse in the security of Prime […]
Gujarat Election 2022: Gujarat All the parties are campaigning vigorously for the assembly elections. At that time Prime Minister Modi is also campaigning in Gujarat. Today Prime Minister Modi addressed a huge public meeting in Bavla. Now news has come to the fore that there has been a huge lapse in the security of Prime Minister Modi. A crowd of drone fliers has gathered near the Prime Minister's meeting. Security agencies flying drones have become alert. Three people including the drone have been picked up.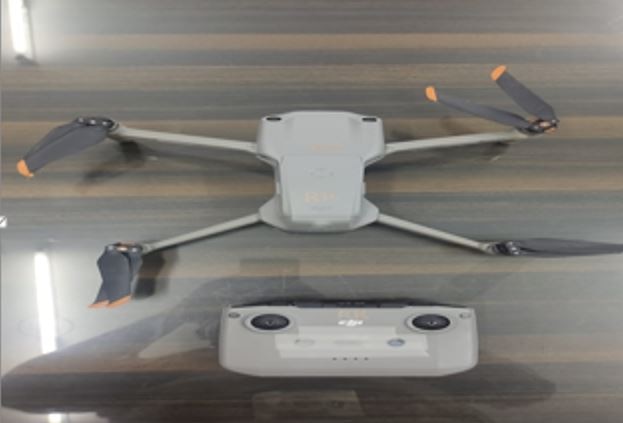 Gujarat Election 2022: PM Modi became emotional in Bavla, know who blessed the Prime Minister
PM Modi is holding meetings one after the other in Gujarat. In this connection, today PM Modi held a meeting in Bavla. On this occasion, former Education Minister Bhupendra Singh Chudasama, Ahmedabad BJP District President Harshadgiri Goswami, Babubhai Patel etc. were present at the venue. All four candidates of Ahmedabad district Hardik Patel, Kanoon Patel, Kirit Singh Dabhi were present.
the prime minister is gone
As soon as PM Modi arrived, slogans of Modi-Modi were raised at the venue. The Prime Minister was welcomed by wearing a turban, garland of roses. PM Modi honored Bhupendra Singh by calling him senior. He said, I came to Bawala and saw Leelaba, 104 year old Manek Ba came and blessed me. Talking about this, tears welled up in PM Modi's eyes and the Prime Minister became emotional.
He further said that this is my fourth meeting. I have gone to every nook and corner of Gujarat. Fought elections and fought hard. Narendra fights for elections, Bhupendra doesn't fight, even election candidates don't fight, people fight for elections. This area near Ahmedabad is developing rapidly. It is developing to polyarchy. I used to stop Bade Maganakka there, I would get the bus the next day. Gandhi said that the soul of India resides in the village, but the Congress did not pay attention to it. We decided to teach in the mother tongue. It is tough for doctor and engineer sector but it is very good for rural students.
Congress created a gulf between villages and cities. There was no development here during the Congress era. The initiative does not give a single penny to the owner of 200 bighas of land. Now with the development of Sanand and Dholera, the people of Sanand now carry money in rickshaws by filling their bags. A farmer's son brings a cart with four bangles. Brought note counting machine. Water was also rationed 20 years ago. Had to find schools. Now electricity, water and cooking gas are available in villages like cities.
Gujarat Election: Big lapse in security in PM Modi's meeting, drones were flying near the meeting